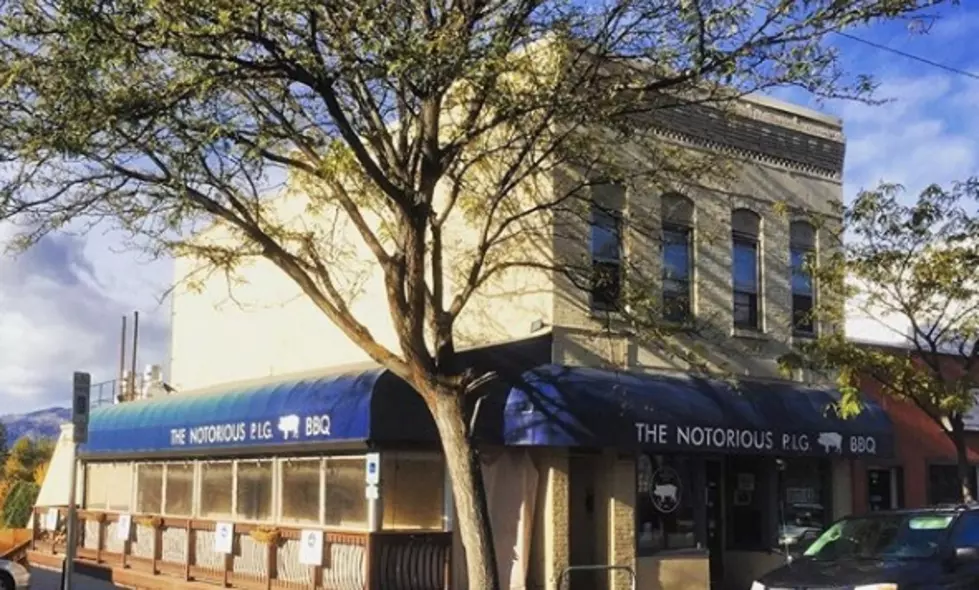 Notorious PIG Community Day
The Notorious PIG
Okay so I don't know about you, but I could eat a pulled pork sandwich with some Sweet Cady's BBQ sauce from The Notorious PIG everyday for the rest of my life. Sure I probably wouldn't live very long, but I'd be happy...
Missoulians love The Notorious PIG for a lot of reasons.
The food... obviously!
What they do for the Missoula community
Instagram
Award winning
Coming up in February, the Notorious PIG is hosting a Community Day benefiting CASA of Missoula, which is a non-profit organization dedicated to training community volunteers to advocate for abused and neglected children.
Here's what's goin' down:
Visit the best of Missoula BBQ, the Notorious P.I.G. for some award winning BBQ on February 27th anytime from 11AM-8PM in which 15% of all proceeds will be given to CASA of Missoula!
WHAT: Notorious PIG Community Day
WHEN: Tuesday, February 27th,2018
WHERE: The Notorious PIG BBQ
247 W Front St, Missoula, Montana 59802