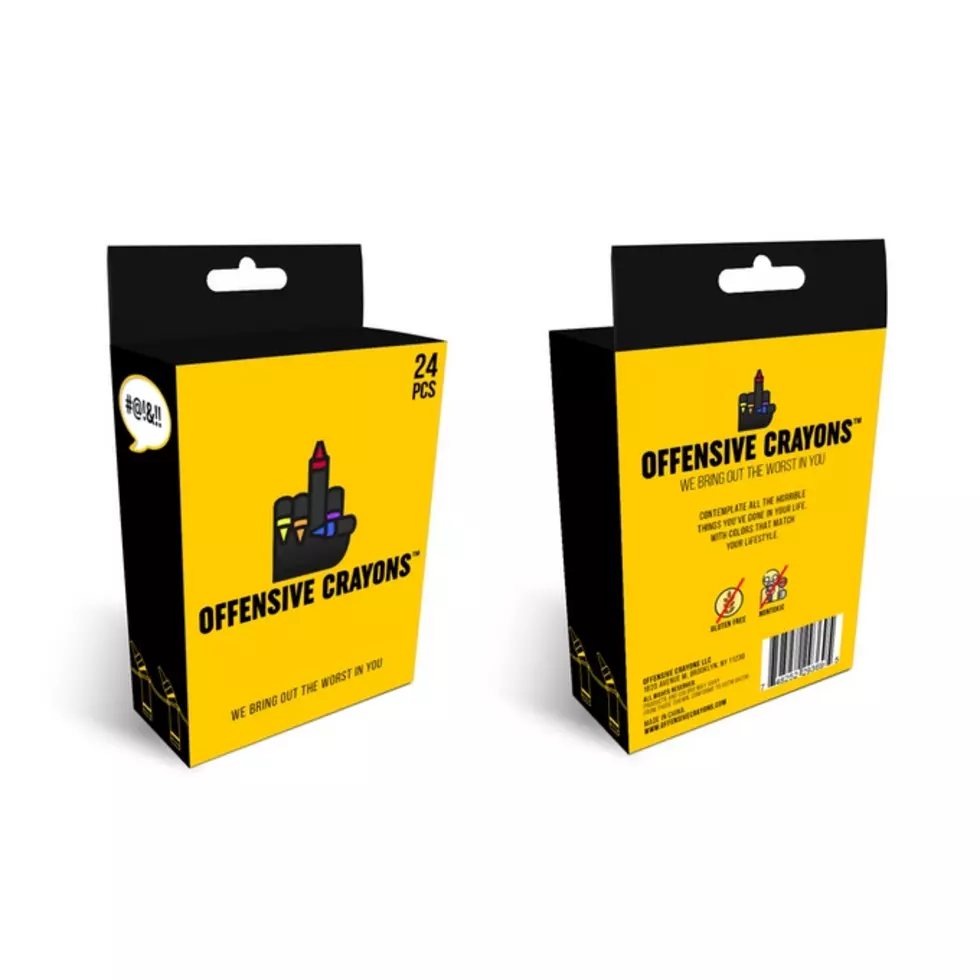 'Offensive Crayons' Will Pair Beautifully with your Adult Coloring Books
Kickstarter
https://ksr-video.imgix.net/projects/2912616/video-772750-h264_high.mp4
Even if you're not into adult coloring, these crayons are a must have.
Say goodbye to your politically correct old color box and welcome this family of blunt, direct and irreverent shades.
According to Offensive Crayons creators, they are almost done with packaging and production. The goal is to raise $3,500 by June 23rd, so far supporters have pledged $907. Pledges of at least $7 guarantees you a 24-pack of crayons if the project comes to fruition.