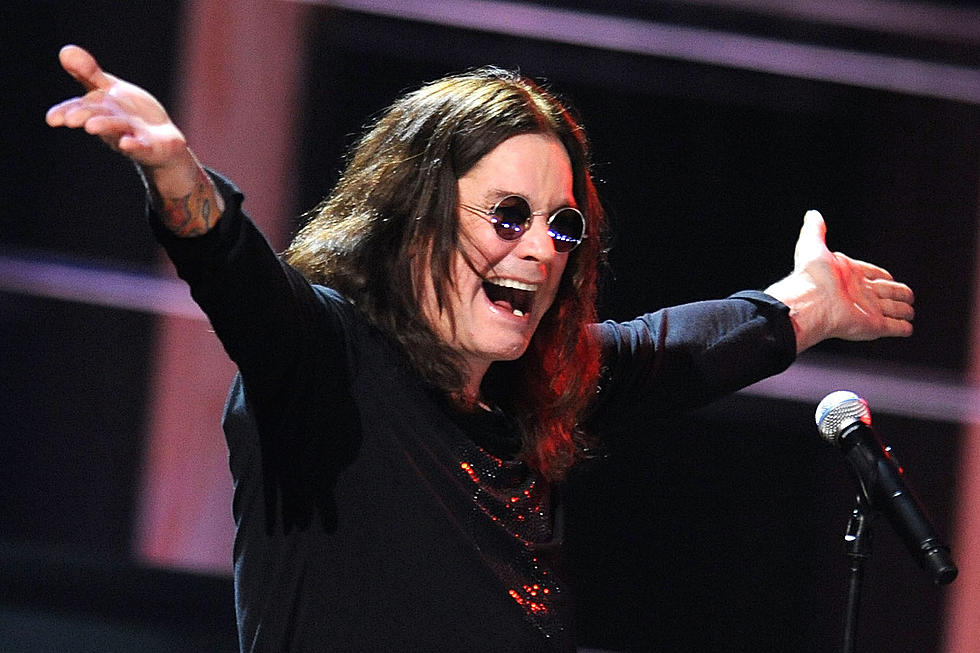 Ozzy Osbourne's Son Reports He is 'Doing Much Better' Following Hospitalization
Stephen Lovekin, Getty Images
Ozzy Osbourne was hospitalized a few days ago due to complications with the flu, but earlier today (Feb. 7) his son Jack reported in an Instagram post that he is doing much better and that he was going to see him. Phew.
The rock and metal world was shocked earlier this week when Sharon Osbourne tweeted the news that Ozzy was admitted to the hospital. No details were provided on the state of his condition other than that his doctors simply felt it best in order to expedite his recovery. Tony Iommi even expressed his concerns on twitter saying, "Get better soon my friend."
Just prior to being hospitalized, Osbourne was also diagnosed with a severe upper respiratory infection, which resulted in the cancellation of the U.K. leg of his "No More Tours 2" tour with Judas Priest. He made a statement regarding the cancellation:
I'm completely devastated for having to postpone the European leg of my tour. It just seems that since October everything I touch has turned to shit. First the staph infection in my thumb and now coming down with the flu and bronchitis. I want to apologize to all of my fans who have been so loyal over the years, my band, my crew and to Judas Priest for letting you all down. However, I promise the tour with Judas Priest will be completed. It's being rescheduled right now to start in September. Again, I apologize to everyone. God Bless. Love you all, Ozzy.
Ozzy Osbourne Albums Ranked