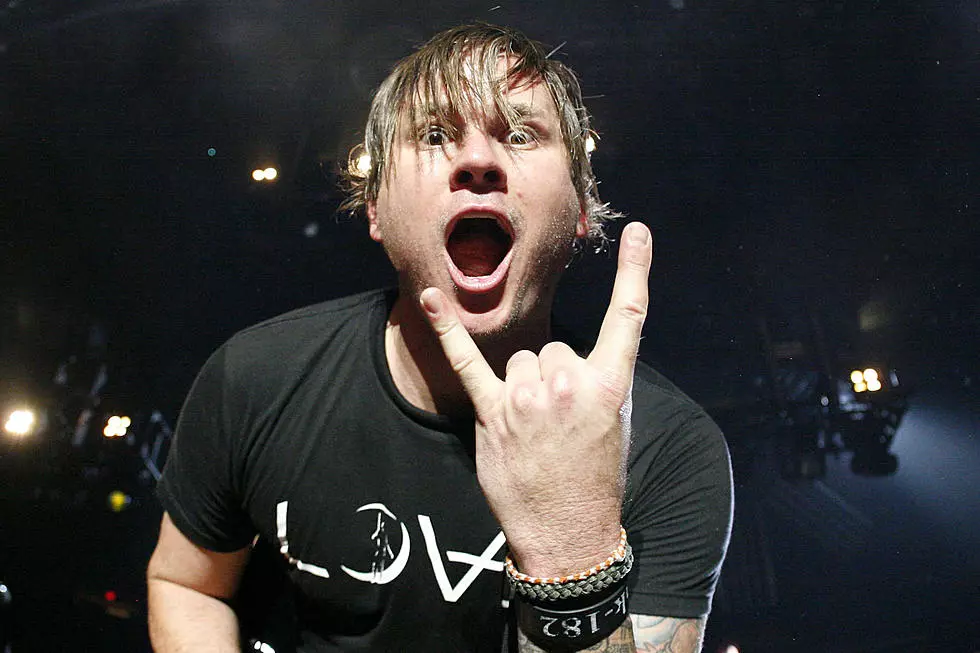 The Pentagon Releases the Same UFO Videos Tom DeLonge Leaked Last Year
Cory Schwartz, Getty Images
After DeLonge's company To The Stars Academy of Arts & Science initially revealed the videos, the Pentagon confirmed in September 2019 that "the Navy considers the phenomena contained / depicted in those three videos as unidentified."
Now, they've gone a step further by releasing the clips "in order to clear up any misconceptions by the public on whether or not the footage that has been circulating was real, or whether or not there is more to the videos," according to Pentagon spokesperson Sue Gough.
"After a thorough review," Gough continued. "The department has determined that the authorized release of these unclassified videos does not reveal any sensitive capabilities or systems, and does not impinge on any subsequent investigations of military air space incursions by unidentified aerial phenomena."
Check out the videos below:
Following the Pentagon's statement, DeLonge took to social media to share his reaction to the official release of the videos, stating "With today's events and articles on my and @TTSAcademy's efforts to get the US Gov to start the grand conversation, I want to thank every share holder at To The Stars for believing in us. Next, we plan on pursuing the technology, finding more answers and telling the stories."
Politicians including former Sen. Harry Reid have also responded to the Pentagon's news.
"I'm glad the Pentagon is finally releasing this footage, but it only scratches the surface of research and materials available," Reid tweeted. "The U.S. needs to take a serious, scientific look at this and any potential national security implications. The American people deserve to be informed."
Away from his extra-terrestrial exploits with To The Stars..., Tom DeLonge's Angels & Airwaves returned with a new song, "All That's Left is Love," earlier this month.
The 20 Most Anticipated Albums of 2020
Most Anticipated Albums of 2020