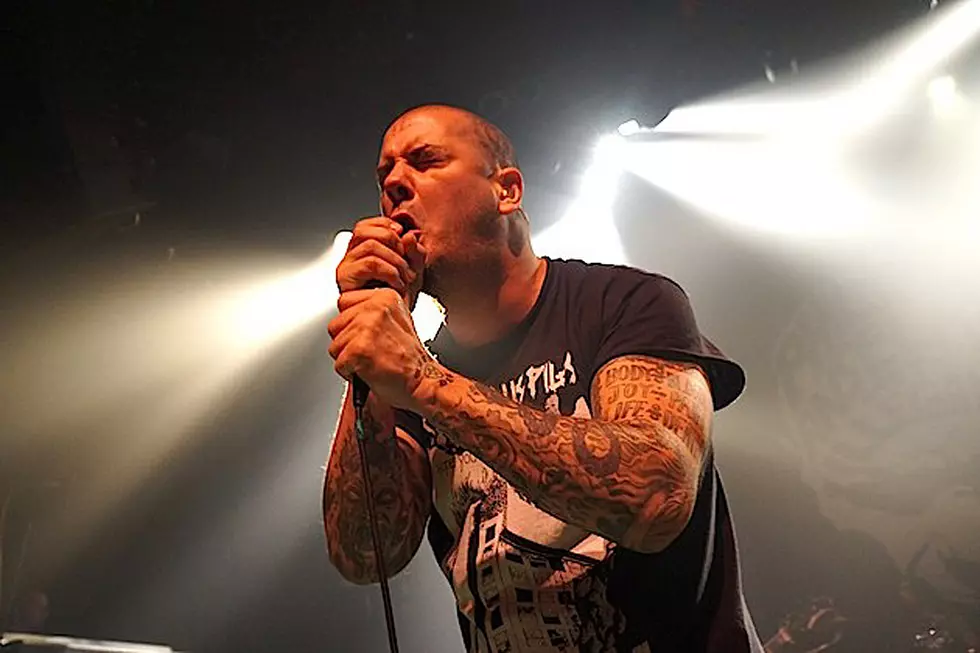 Phil Anselmo's New Zealand Shows Canceled In Wake of Christchurch Shooting
Spencer Kaufman, Loudwire
Former Pantera frontman Phil Anselmo's New Zealand shows have been canceled following the recent tragic Christchurch shooting. The posts announcing this suggest that Anselmo's previous onstage prejudicial actions are a contributing factor to cancellations.
The gigs with his solo group Philip H. Anselmo & the Illegals were set to take place March 26 and 27.
Back in 2016 when Anselmo was performing Pantera's "Walk" at "Dimebash," a tribute event to honor the late Dimebag Darrell, he gave the right-armed Nazi salute as he left the stage and made a comment about "white power."
As a result of this combined with the tragic shooting that occurred at two New Zealand mosques over the weekend, which resulted in the deaths of 50 innocent people, the venues have decided to call off Anselmo's shows and have issued statements. Read their Facebook posts below.
Additionally, Ben Mulchin, tour promoter at Valhalla Touring, issued a statement about his reasons for working with Anselmo, admitting that Anselmo's actions were horrific and should not be forgotten, but encouraged the public to forgive him.
"I completely agree over not forgetting or ignoring Phil's vile, deplorable actions and words in 2016 nor his pandering to a crowd in the '90s. He can't take what happened back, no one can with those actions and words. There is no excuse. When his band offered to tour here I did have to soul search," Mulchin says.
"I can't honestly say what is in someone's heart. I don't know personally but I feel that Phil is of a respectful loving nature. His apologies were sincere and he has rightly suffered from his actions. Phil is someone who a large number of metal fans/bogans look up to and I believe it is extremely important that he show empathy and compassion regarding the tragedy in Christchurch," he continues. Read the full statement below.