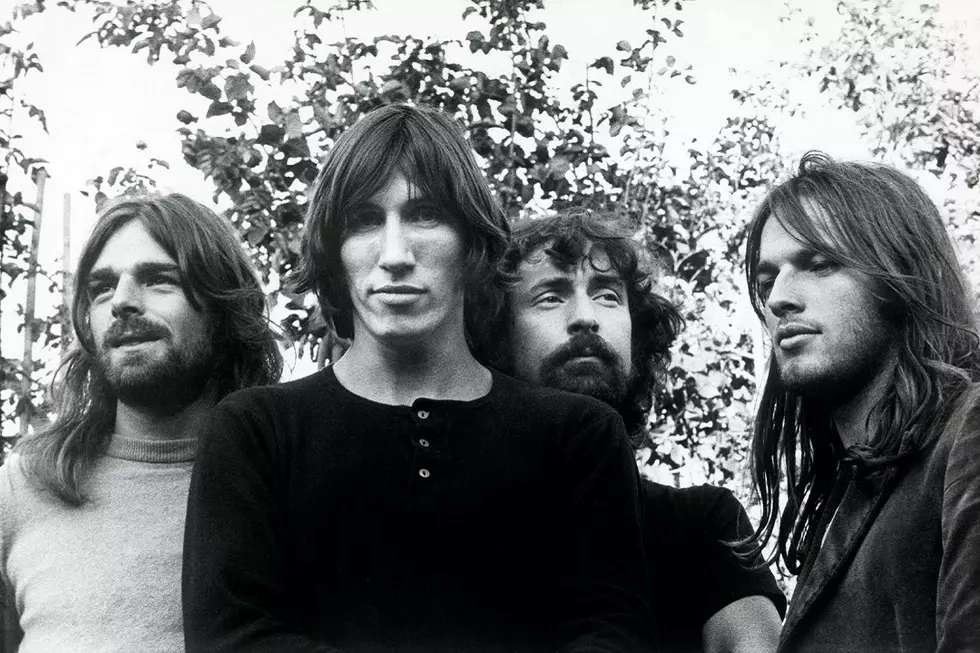 Pink Floyd's 'Dark Side of the Moon' Recording Console Sells for $1.8 Million
Storm Thorgerson, Capitol Records
A console that was housed at EMI's legendary Abbey Road Studios in London for 12 years, where it recorded Pink Floyd's The Dark Side of the Moon and many other albums, was sold at an auction yesterday. The winning bid was $1.8 million.
The news comes via Rolling Stone, who add that the identity of the buyer has not been disclosed. Between 1971 and 1983, this particular 16-track, 40-channel TG12345 MK IV -- one of two that were built by EMI's engineers -- was kept in Abbey Road's Studio 2, during which time Paul McCartney and Wings, George Harrison, Ringo Starr, Kate Bush and the Cure also used it. When the studio upgraded, it was sold to producer Mike Hedges, who has maintained possession of it throughout the past 34 years.
In addition to the desk, the buyer will receive a letter of provenance from former Abbey Road Studio manager Ken Townsend, a history of the console from engineer Brian Gibson -- who called it "the greatest console ever constructed" -- manuals and a copy of The Dark Side of the Moon.
The auction was conducted by Bonhams in New York as part of their TCM Presents ... Rock and Roll Through the Lens sale, where it was expected to sell for $700,000. "The world record price of this important item of music engineering only confirms the military precision of EMI craftsmanship and the powerhouse persona of Abbey Road Studio," Katherine Schofield of Bonhams said in a press release. "The intense bidding seen in the room and on the phone speaks to its association with one of the U.K.'s most relevant and successful bands, Pink Floyd, and highlights the fact that this is far from being any ordinary console."
Pink Floyd Albums Ranked Worst to Best