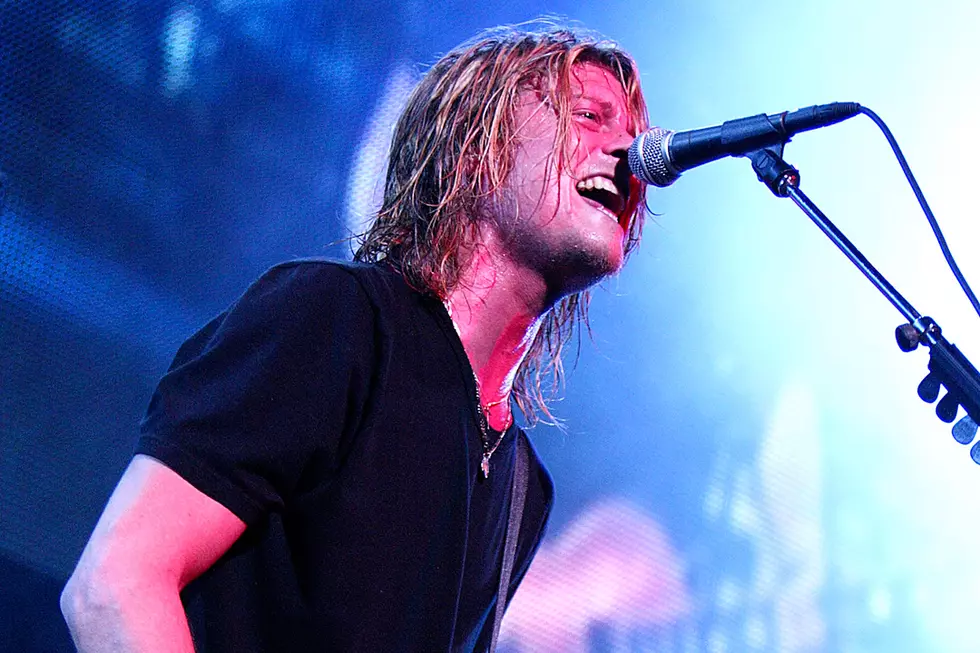 Puddle of Mudd's Wes Scantlin Exits Dallas Show Mid-Song
Kevin Winter, Getty Images
Puddle of Mudd frontman Wes Scantlin has added another onstage incident to his tally. During a show in Dallas earlier this month, the vocalist exited the stage mid-song after having a bit of a stare down with drummer Dave Moreno first.
According to Rock Feed, the band was just four songs into their April 7 performance playing the fan favorite "She Hates Me." Scantlin was singing some of the vocals, while letting the crowd take a bit of the singing as well. As can be seen in the fan-shot video above, the vocalist starts to turn his head to the back of the stage and eventually leaves the front of the stage before walking back to Moreno and intently watching him drum.
The singer can be seen placing his hands on his hips then stating "David what?" There's a few more seconds before Scantlin drops the mic, picks up his bag and walks offstage through the crowd.
Scantlin has had multiple incidents in recent years of either he or his bandmates shutting down shows early due to a variety of reasons. This has been compounded by a number of brushes with the law in recent years. Puddle of Mudd have not returned to the stage since the early April incident, but do have dates coming up beginning April 22 in Santa Ana, Calif. See their scheduled shows here.
See Wes Scantlin + Other Rock Stars' Mugshots
See the Age of Wes Scantlin + Other Rockers