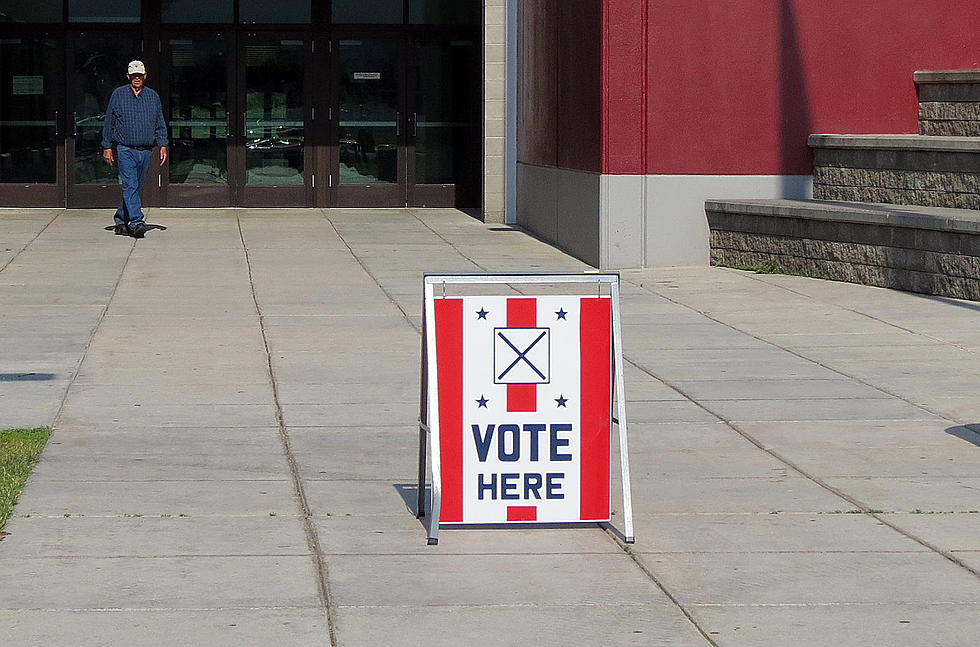 Ravalli County Candidates Running for State Legislature
Polling Place sign in Ravalli County. (KLYQ file photo, Townsquare Media)
The large promotional signs are along the roadways. The ads are appearing in the Ravalli Republic and the Bitterroot Star. Who are these people? Many of the ads are for the candidates for Montana's State Legislature in this year's election.
This is a busy year for voters in Ravalli County. A mail-in school election is first on the list, with ballots mailed out in April and the counting of the returned ballots at the Ravalli County election office on the night of June 7.
But this is also the year for the election of county, state, and federal officials with a Primary Election in June and the General Election in November. Voters will be filling out paper ballots in the Primary Election at the polling places June 7th in all Ravalli County public school districts and at the Ravalli County Administration Center in Hamilton. KLYQ listed the county office candidates recently on this website.
Now, let's check who's going to be in the primary election for state legislature. Of course, you'll either vote a Republican (R) or Democratic (D) ballot in June.
Ravalli County candidates running for Montana State Legislature
Senate District 43
Jason W. Ellsworth (R)
Joede Vanek (R)
John Schneeberger (D)
House District 85
Michele Binkley (R)
Rosan Stover (D)
House District 86
David Bedey (R)
Jeffrey B. Jones (R)
Anne W. Brown (D)
House District 87
House District 88
Alan Lackey (R)
Wayne Rusk (R)
Will Lovett Moore (I) Independent
See 20 Ways America Has Changed Since 9/11
For those of us who lived through 9/11, the day's events will forever be emblazoned on our consciousnesses, a terrible tragedy we can't, and won't, forget. Now, two decades on,
Stacker
reflects back on the events of 9/11 and many of the ways the world has changed since then. Using information from news reports, government sources, and research centers, this is a list of 20 aspects of American life that were forever altered by the events of that day. From language to air travel to our handling of immigration and foreign policy, read on to see just how much life in the United States was affected by 9/11.
LOOK: What 25 Historic Battlefields Look Like Today
The following is an examination of what became of the sites where America waged its most important and often most brutal campaigns of war. Using a variety of sources,
Stacker
selected 25 historically significant battlefields in American history. For each one, Stacker investigated what happened there when the battles raged as well as what became of those hallowed grounds when the fighting stopped.
These are the battlefields that defined the United States military's journey from upstart Colonial rebels to an invincible global war machine.