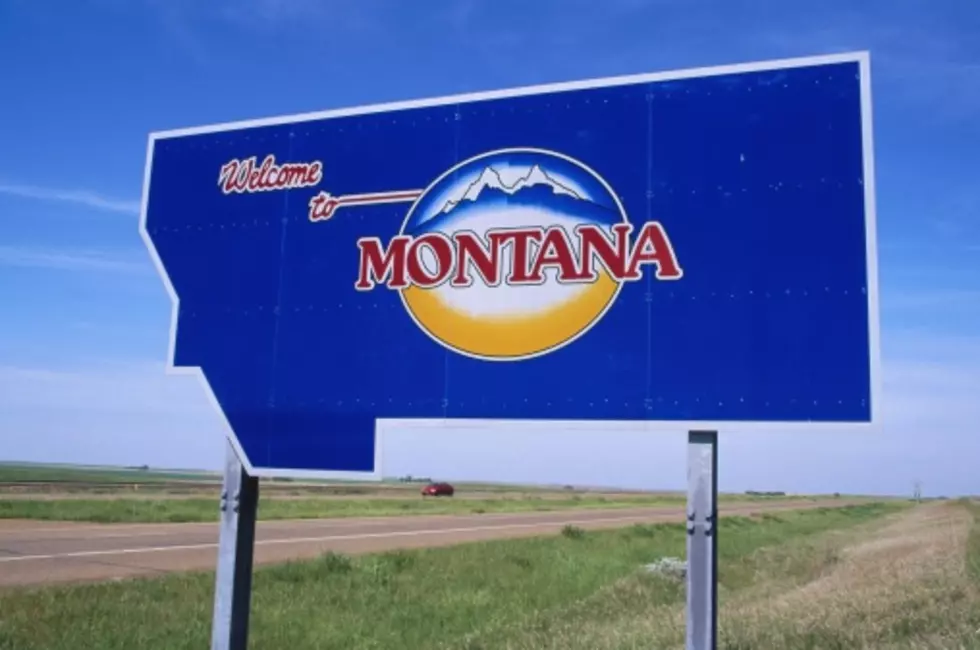 Realtor Warns People Not to Move to Montana If……
Getty Images
We continue to see a large influx of people relocating to Montana. It is wild to see just how many out-of-state plates are on the street at any given time. The mass exodus from states like California has led to people looking for a home somewhere with a little more "elbow room." But, it is not just Montana that is experiencing this. States like Idaho, Texas, and Utah are also seeing lines of U-Hauls. The story seems to be the same regardless of what state people are relocating to. They are driving up costs of living for current residents of the state. Making locals a little uneasy.
A Montana Realtor named Janet Cantrell has some advice for people looking to relocate to Montana. A few things to consider before they pack up and move across the country. It is more than just pointing at a map and moving there. In the following video, Janet provides 5 things you need to consider before moving.
1) You got to be okay with the 2nd Amendment.
We here in Montana love our guns. We are actually the most "gun-loving" state in the country. With 66.3% of Montana households owning guns. If you are not okay with guns or gun culture, Montana may not be for you.
2) If you don't like snow and cold, Montana is not for you.
We have seen a lot of people moving to Montana this past summer. But, those people have yet to experience a REAL Montana winter. Locals tend to scoff when they see people who are not familiar with snow and cold. If you don't like winter then Montana is NOT for you.
3) If you don't own an AWD or 4WD vehicle, then Montana can be a dangerous place.
With the weather being so unpredictable in Montana, road conditions can go from good to bad in minutes. Whether it be rain, snow, or ice. All-wheel drive and 4 wheel drive vehicles are necessary for any travel across the state. Not to mention any off-road travel on dirt roads.
4) If you don't enjoy the outdoors or respect nature, stay home.
Montana lifestyles are all about the outdoors. If you are not okay with hiking in animal-infested woods, sleeping on the ground in a tent, or wading hip-deep in a river, then Montana is NOT for you.
5) Don't move to Montana if you want it to change.
Montana is the way it is because of generations of hearty people who have called this place home. If you are looking to make Montana your new home then don't plan on trying to make Montana resemble your old home.
LOOK INSIDE: Glacier Bear Retreat, the Only Private Home in Glacier Park That Is For Sale
LOOK: Photos of Montana's Own 'Earthship'
A new Airbnb in Big Sky, Montana gives you the chance to have a totally off-grid experience.