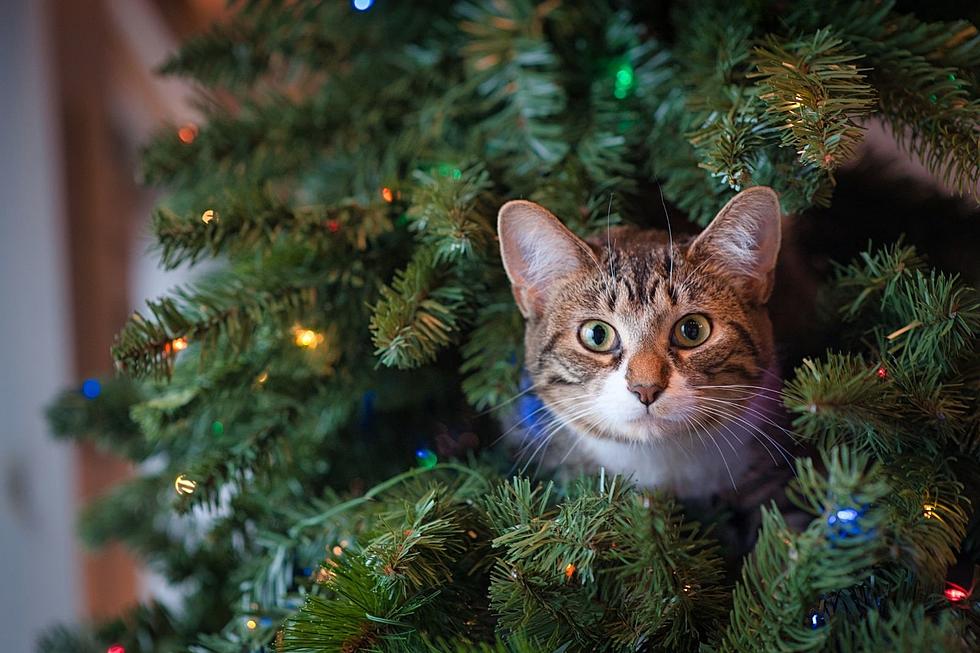 Where Can You Recycle Your Christmas Tree for Free in Missoula?
Photo: Jessica Lewis via Unsplash
There's only one thing worse than the time and effort of putting up the Christmas tree for the season. That would, of course, be taking down the Christmas tree after the holiday. At least when you put the tree up you get to enjoy the payoff of your efforts for a few weeks. Taking it down is always a bummer. The house just looks so bare. And it's always a hassle to figure out what to do with a real tree when you're done with it. Well, the good news is you don't have to worry about how to get rid of your tree this year as Missoula Parks and Recreation is getting the word out early about their Christmas Ever-Green tree recycling program.
There are multiple places to dump your tree
You can drop off Christmas trees at no charge from December 26 - January 14 at four different locations around Missoula. Drop spots include McCormick Park, Playfair Park, and Fort Missoula Regional Park (at the parking area north of the softball fields.) You can also recycle your tree for no charge at Garden City Compost (1125 Clark Fork Lane) on weekdays from 8 AM to 4 PM.
It's a much better option for disposing of your tree
Dropping off your tree for recycling is a much better option than having it end up at the dump. Trees will be turned into mulch rather than taking up space at the landfill. It's asked that you don't drop off any other yard waste or garbage, and don't leave trees outside the gates at Garden City Compost. Be sure to remove all ornaments, decorations, and tree stands before dropping off your tree. If your household is anything like mine you might want to check to make sure your cat isn't in the tree as well. Ha!
For more information, call 721-PARK.
LOOKING BACK: Photos of Missoula and How It's Changed
Check out these photos of how Missoula has changed over the past decade.
Montana's Museum Of The Rockies Is For Everyone! Check It Out
Museum of the Rockies
is nestled right next to Bobcat Stadium in Bozeman. The Museum is part of the
American Alliance of Museums
, which means that the Museum of the Rockies is one of the 1,095 museums to hold this distinction. With over 33,000 museums nationwide, this is quite an accomplishment.
The Museum of the Rockies is also part of the
Montana Dinosaur Trail
. What is that? It is a trail that runs through the state of Montana and has 14 locations. Each location will get you just a little closer to the history and knowledge of Dinosaurs.
Museum of the Rockies has current and rotating exhibits. Currently, (December 2021) here are some of my favorites that are on display:
Siebel Dinosaur Complex
,
Welcome to Yellowstone Country
, which digs into the history of Montana,
Enduring Peoples Exhibit
, highlighting the American Indians of Montana, and the
Paugh Exhibit
, illuminating the stories that connect us with the Northern Colorado Rockies. You can see all the exhibits
here
to make planning your trip easier.
Museum of the Rockies is an independent 501 Non-Profit here in Bozeman. With that being said, they hold some of the most exquisite
benefits throughout the year.
This gives the museum the opportunity to continue to be a highlight for the city of Bozeman. Another way to continue the success of the Museum of the Rockies is to
become a member.
If you are considering donating to the Museum of the Rockies, you can check it out
here
and decide which program works best for you. Help Bozeman keep this amazing learning tool open and available to everyone. Enjoy your time at the
Museum of the Rockies
.
PHOTOS: Light Up Western Montana 2021
Enjoy these houses of Western Montana decorated for the holidays.