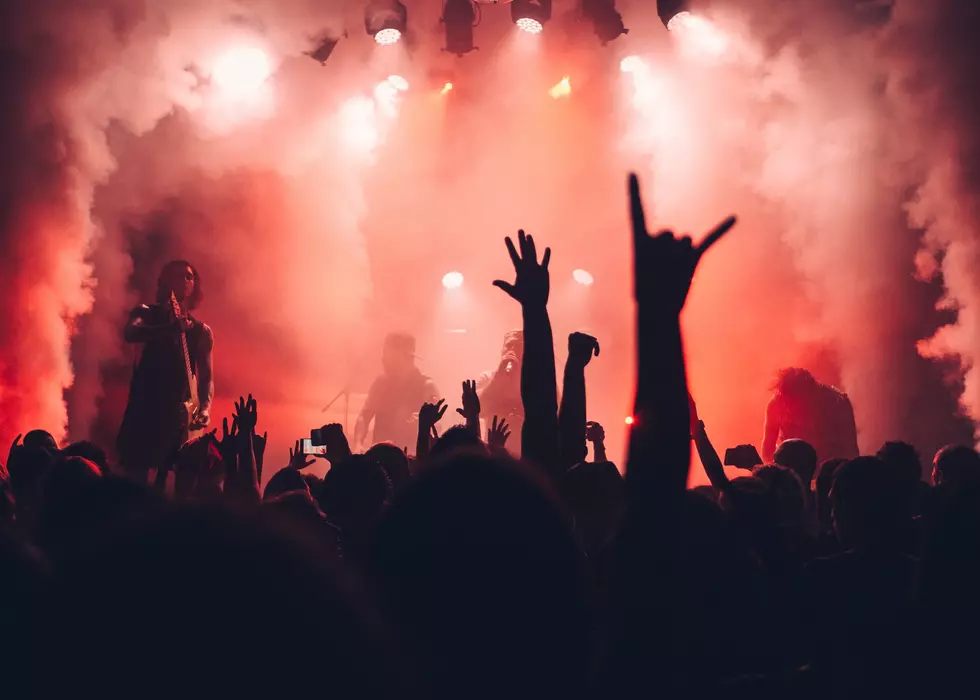 Rockin' the Rivers 2022 Lineup Plus Chance to Win Tickets
sebastian ervi via unsplash.com
The annual gathering of rockers is happening yet again for 2022. Soon the area near the bridge in Three Forks will be transformed into an adult Funland for all those who rock, spreading nearly 30 bands over the course of 3 action-packed days. It is a summertime event that you cannot miss.
This year's lineup includes some real heavy hitters in the rock world. Artists like Jefferson Starship, Quiet Riot, and Buckcherry will take the stage and it will get loud.
How did RTR get its start?
According to the RTR website:
A bunch of old Rockers and Cowboys who got together in 2001 and created a tradition of music at the venue site that would be known in the future as The Bridge. New partners have come, old ones have left but through it all Rockin' the Rivers has remained true to the idea of bringing excellent classic rock to the masses in a 3 day festival format.
If you take into account that the pandemic shut down the show in 2020. That would make this year the 20th anniversary of the event. It is going to be a great show.
2022 LINEUP INCLUDES:
THURSDAY (8/11)
Don Felder of the Eagles
Jefferson Starship
Vixen
Kozmik Dreamzz
First to Eleven
Chain Reaction
Push
Larry Myer
Kenny James Miller Band
FRIDAY (8/12)
Extreme
Buckcherry
Quiet Riot
Stranded By Choice
Jared Stewart
Bistered Earth
2 am Logic
Savvy
3 Miles to Clyde
SATURDAY (8/13)
Daughtry
Scott Stapp of CREED
Dorothy
Limberlost
Big House Project
Dead Fervor
Voice fo Treason
50 Sun
Voodoo Cadillac
Tickets range from $80 for a single-day ticket to $170 for all 3 days of rock. VIP upgrades are available on-site to gain access to a private entrance to the bar, plus all-you-can-drink beer and soda.
Don't forget what REALLY makes the experience memorable: THE CAMPING. The camping is so much fun, with like-minded rockers enjoying a little "pre-funk" before and after the show.
As always, we want to hook you up with a chance to experience ROCKIN THE RIVERS. Simply enter below for a shot at single-day passes, as well as a couple of grand prize packages (tickets to all 3 days, plus camping).
Get more details and ticket information, plus reserve your campsite NOW at the Rockin the Rivers website.
35 Concerts We Can't Wait to See in Missoula This Summer
Here's a full rundown of all the major concerts Missoula is looking forward to seeing this summer.
14 Destinations to Visit With Direct Flights From Missoula
Here's a list of places to visit (and things to do while you're there) with nonstop flights out of the Missoula Montana Airport.