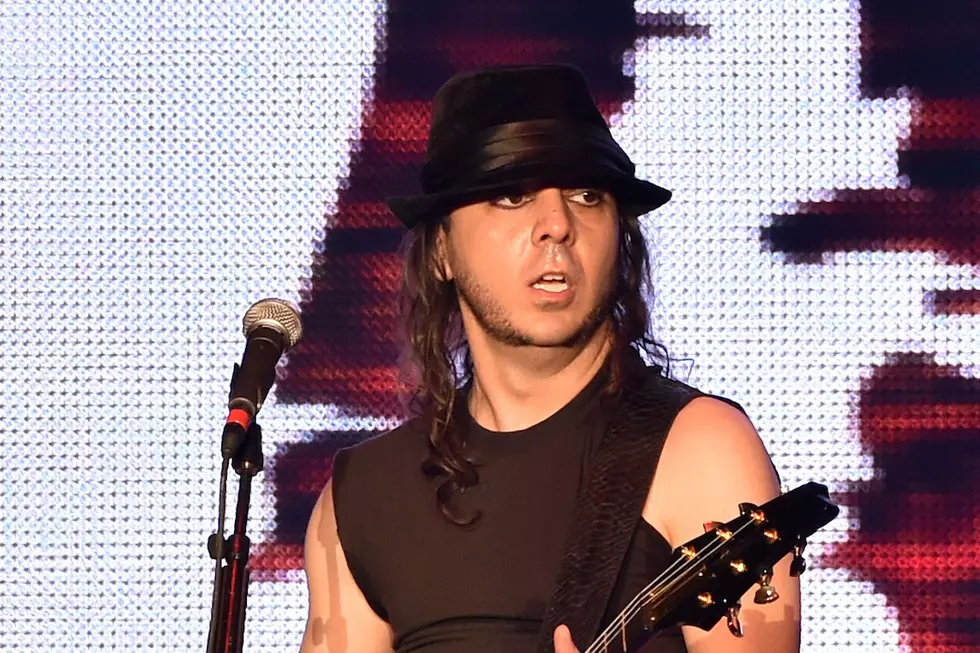 Scars on Broadway Debut 'Dictator' Title Track
Kevin Winter, Getty Images
While System of a Down remain unable to agree on a direction for new music, Daron Malakian is ensuring his fans get something this year. It's coming in the form of a new Scars on Broadway album (the project has been rebranded "Daron Malakian and Scars on Broadway") and "Dictator," the album's title track, has been released.
The song has an upbeat, punk-leaning energy with choppy guitar work in the opening moments, relying on a driving bass line to propel the verse. The more frantic guitar playing comes back in as Malakian discharges his charming nasal-toned wail (reminiscent of Dead Kennedy's legend Jello Biafra at times), singing, "War is coming / Soldiers marching / God is calling / (your politics will never corrupt me)."
"I think the Scars stuff tends to take more of a rock direction, even though I would say there's a lot of material on this album that I think has more of a System of a Down flavor in it than maybe the first Scars album did," Malakian recently told Kerrang. Commenting on the state of System of a Down, he added, "As of right now, System's not making albums, so this is the project through which I'm releasing my songs."
Dictator, the second album from the Malakian-led project will be released on July 20 and you can listen to the previous single, "Lives," here.
Scars on Broadway, "Dictator"
2018's Most Anticipated Hard Rock + Metal Albums