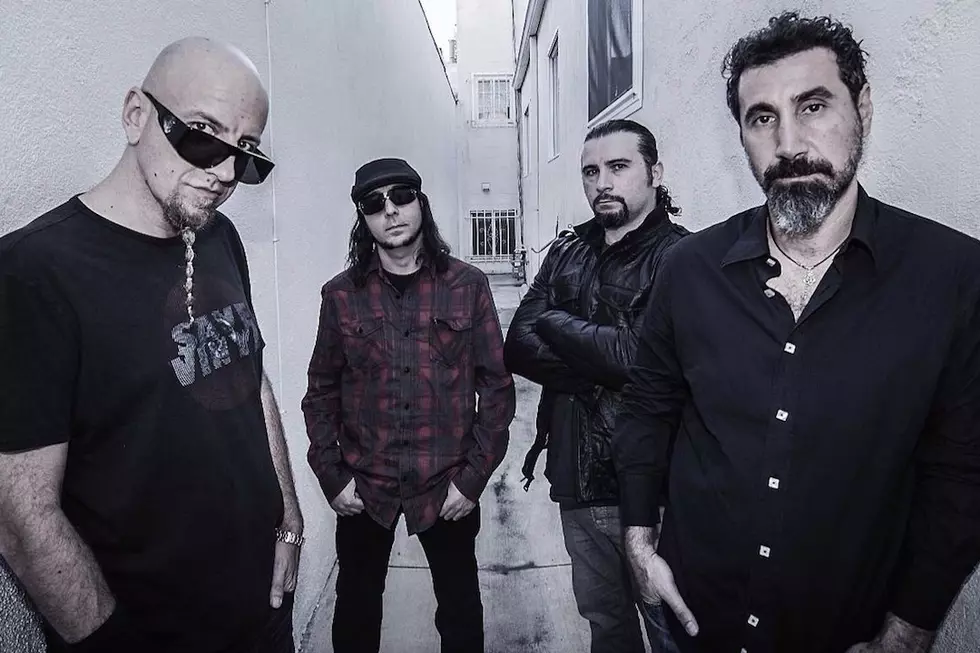 Serj Tankian: System of a Down Have New Songs But Can't Agree How to Move Forward
Frank Maddocks
Since reuniting, System of a Down's future in regards to new music has been nebulous, though things are beginning to clear up. Vocalist Serj Tankian recently sat down with Rolling Stone for an interview about composing music for various films. He also opened up about where he's at with System of a Down, admitting there are songs written for the future.
Tankian reveals SOAD have worked on the music itself, but how to present it is where questions remain. "We have [attempted to make an album]. We've discussed it and we've played each other songs, but we still haven't come eye to eye on how things should be done for us to be able to move forward with it. And that's where it's been."
He also addresses his relationship with the rest of the band, and that they all still get along. "That's the funny thing. When people don't see a record, they assume the worst about your internal relationship. But the truth is we're actually better friends – at least I'm better friends with everyone than I've ever been," Tankian says. "John [Dolmayan, drums] is my brother-in-law; he's in my family. We have a great time together touring. But sometimes putting together a record, and that creative output and how things should be done, is different in four people's heads and it doesn't always come together. Fortunate or unfortunate, however you want to call it, that's the truth. But touring is easy, because you've done all these songs. You have fun, you go out and tour, and that's it."
He also spoke about his solo work, and that there's music in the chamber to release. "I have a bunch of rock songs I've been sitting on. I'm still trying to decide what to do with them [laughs]. Maybe I'll put out an EP or something. Having a young family, I really enjoy being home with my kid. When you put out a proper record with a band, you're doing videos and press and touring, and you're dedicating a few years to marketing your record. I'm at a point where that's not what I want to do."
Tankian continues, "I'm happy to sit down and have a few chats about a film score that I'm doing, because that's easy, but dedicating two years to one project like that is difficult. That's why I'm afraid of putting out my own record – not afraid, but don't want to make that time dedication right now. So I might just put it out as an EP on iTunes and Spotify and do a few interviews and just let it be."
Hopefully they get on the same page in regards to a release soon. Read the full interview over at Rolling Stone.
11 Unforgettable System of a Down Moments
System of a Down Albums Ranked