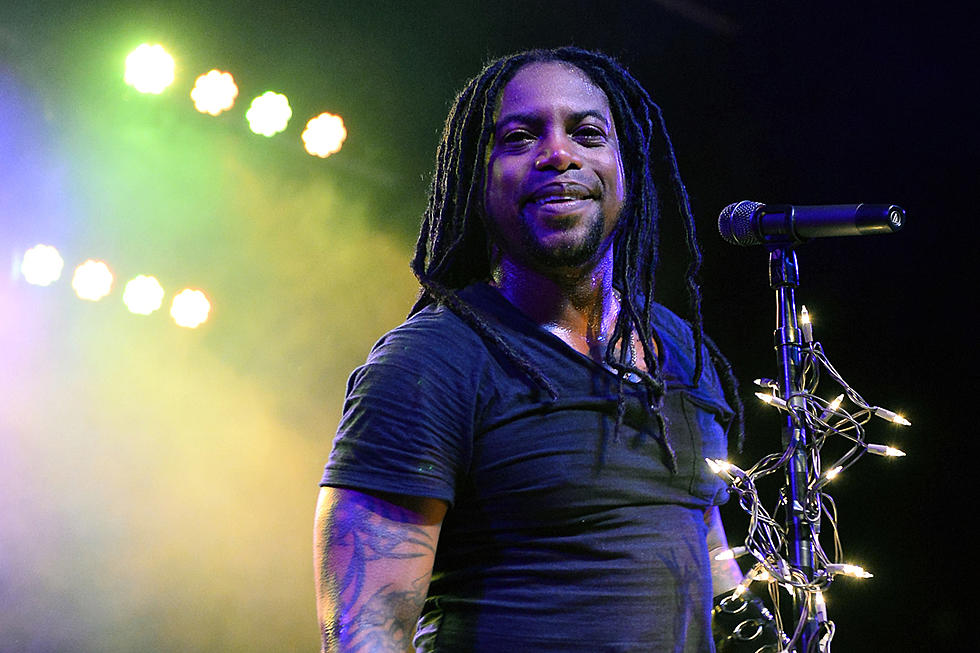 Sevendust Singer Working With 'The Dirt' Soundtrack Co-Writer on Solo Album
Ethan Miller, Getty Images
Sevendust vocalist Lajon "LJ" Witherspoon is working with The Dirt soundtrack contributor Sahaj Ticotin on his first solo album, one the frontman described as being "a street or two away" from Sevendust's sound in a video interview with Bladerunner Radio. Watch the clip down toward the bottom of this post.
In fact, Witherspoon said he's currently "six or seven songs" deep into the divergent collaboration with the Motley Crue co-writer. To wit, it was earlier this year that Sevendust guitarist Clint Lowery revealed the longtime Atlanta-based rockers were due to record their own new album this year, the followup to 2018's All I See Is War.
Surrounding Sevendust's May 25 performance at Oklahoma's Rocklahoma festival, Witherspoon told KMMY FM he was working on his solo project with The Dirt co-composer who "wrote all the music" for the film. On The Dirt soundtrack, Ticotin is a co-writer on Crue's three new original tracks. However, the Sevendust frontman warns that his new music won't sound just like his main act.
"Doing some music, and I look forward to getting it out there for everyone to hear it," Witherspoon said of his excitement with the in-progress solo effort. "It's definitely … a street or two away from Sevendust but it's still cool."
He continued that he's "still writing songs" for the solo album, counting himself "probably about six or seven songs deep" into the affair. "Just taking my time, I'm not in a hurry about it at all. It's just fun. It's exciting."
Asked if Sevendust experienced their own "Motley Crue era" early in their career, Witherspoon suggested the band partook in their fair share of good times on the road. "We've been brothers for a long time," he said.
In 2017, the vocalist released a solo single called "Love Song." Co-collaborator Ticotin is also in the rock band Ra. Sevendust will hit the road in North America through this summer—go here to see their tour dates.
See Sevendust in the Top 50 Nu-Metal Albums of All-Time