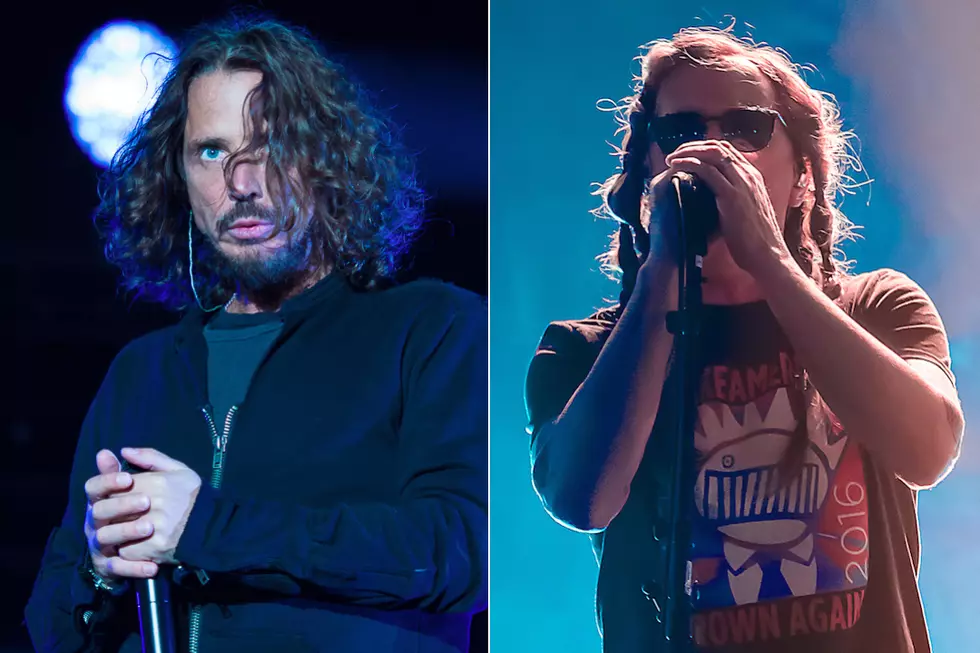 Soundgarden, A Perfect Circle, Mastodon + More Rock Carolina Rebellion Day 1 – Exclusive Photos
KEVIN RC WILSON
The 7th annual Carolina Rebellion festival took place this past weekend at the Charlotte Motor Speedway. Rain and colder temps didn't stop rock and metal fans from arriving early on Friday (May 5) to check out the killer lineup. Twenty-one bands across four stages made it difficult for fans to choose between their must sees. As Lions kicked off the day, and Starset kept the energy going with their futuristic set that incorporated heavy synths and backing strings.
The Dillinger Escape Plan and Eagles of Death Metal both drew huge crowds during the early afternoon. DEP got the crowd moving with their signature high energy stage show that had fans sharing their beer with the band and moshing through mud. EODM, joined by Mastodon guitarist Brent Hinds, cranked out dance worthy tunes as frontman Jesse Hughes enthusiastically interacted with the audience. EODM ended their set with a crowd sing along of David Bowie's "Moonage Daydream" and a final group jam session.
By midday things got hectic trying to run through the wet fields and large crowds to catch back to back sets by Of Mice and Men, Highly Suspect, Pierce the Veil, Amon Amarth, Every Time I Die, The Cult, Mastodon, Opeth and Gojira.
One of the most highly anticipated sets of the night was A Perfect Circle, and true to form, Maynard James Keenan and crew put on a mind blowing performance playing a best of setlist and debuting one new song from their upcoming album. Soundgarden closed out the night noting that rain wouldn't stop them again from playing Carolina Rebellion. Their set brought out '90s nostalgia, with the crowd singing along to their many hits. When the night came to an end, the crowd left tired, muddy and wholly fulfilled, with fans already planning who they were going to catch on Day 2.
Check out our exclusive photos of Day 1 of the 2017 Carolina Rebellion festival in the gallery above.
10 Best Soundgarden Songs