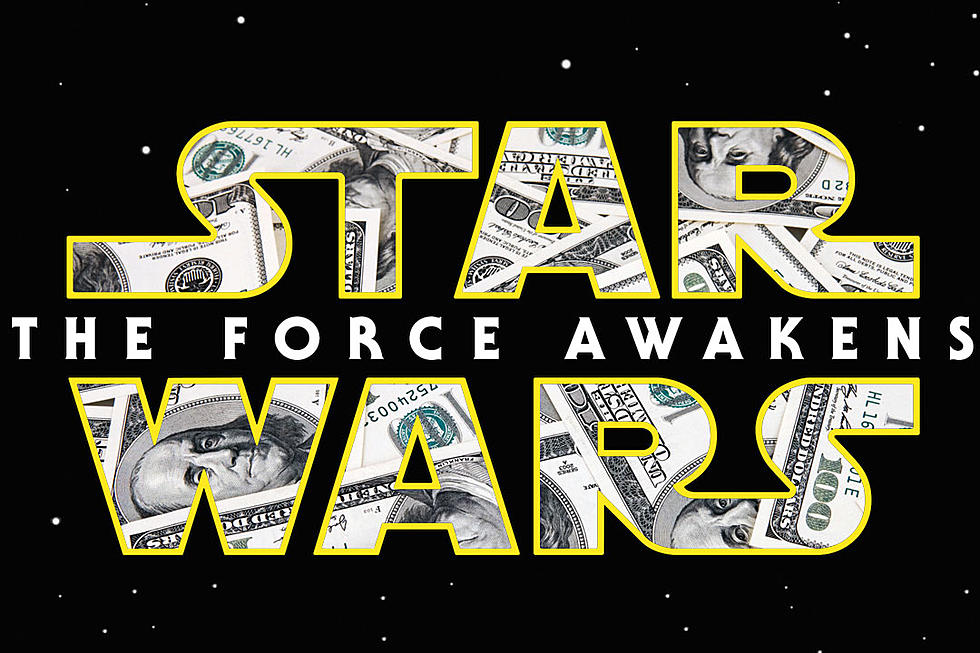 'Star Wars: The Force Awakens' Passes 'Avatar' to Become Biggest Movie of All-Time
Lucasfilm/Getty Images
As was widely expected, Star Wars: The Force Awakens passed Avatar as the highest grossing movie of all-time on Wednesday morning. It was a record many, including George Lucas, thought would never be broken; The Force Awakens did it in just 20 days.
At the end of the day on Tuesday, Star Wars: The Force Awakens had earned $758.2 million and earned the remainder it needed to pass Avatar's $760.5 million domestic box-office record on Wednesday morning. Avatar and The Force Awakens are the only two movies to ever gross more than $700 million in North America.
While this is an incredible success for Lucasfilm and Disney, Star Wars has a long way to go if it wants to beat Avatar's worldwide box-office record of $2.78 billion. Star Wars: The Force Awakens currently has $1.54 billion, but still has yet to open in China. It's looking likely that The Force Awakens will pass Titanic ($2.19 billion) on the list of worldwide box-office leaders, but minus a late surge, will likely wind up #2 to Avatar.
What this may mean for Star Wars fans is a re-release of The Force Awakens later this year, potentially with new, never-before-seen footage, or a first look at Star Wars: Episode 8. All of the original Star Wars trilogy films were re-released in theaters and A New Hope was actually re-released five times, most recently in 1997.
Star Wars was re-released on August 15, 1979 with the first trailer for The Empire Strikes Back and a Kenner Toy Discount Book. If I'm Disney, I put Star Wars: The Force Awakens in theaters on Force Friday with the first Star Wars: Episode 8 trailer and hand out the brochure of all the Force Friday toys.
If Lucasfilm and Disney find themselves short of box-office goals (or just want to keep Star Wars fever alive) this is certainly a creative way to do it. (It's to note that both Avatar and Titanic were re-released in theaters as well.)
The next question is whether Star Wars can be the first film to cross $1 billion at the domestic box-office…
Star Wars Easter Eggs in Other Movies