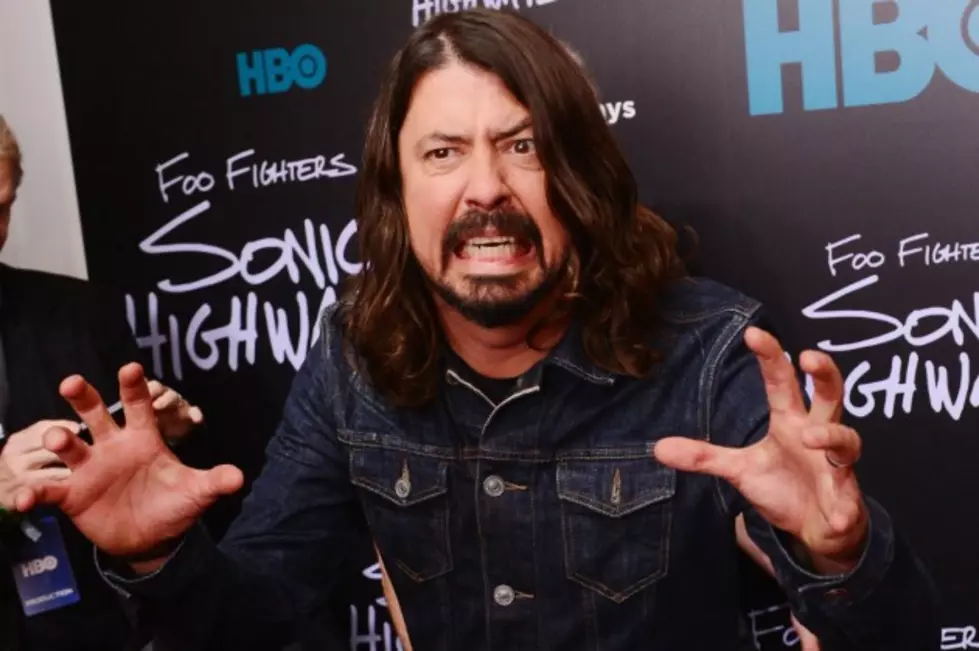 Supergroup Teenage Time Killers' Debut Will Feature Dave Grohl on 12 Songs
Stephen Lovekin, Getty Images
It's Music 101: There's no such thing as too much Dave Grohl.
The band is the project of COC drummer Mullin, Mick Murphy of My Ruin and John 'Lou' Lousteau, but the guest lineup headlined by Grohl and Taylor also features the likes of Jello Biafra, Matt Skiba of Alkaline Trio, Brian Baker of Minor Threat and Bad Religion, Pat Smear of Foo Fighters, Nick Oliveri of Queens of the Stone Age and many more.
Check out the full list of contributors:
Dave Grohl (Foo Fighters/Nirvana)
Greg Anderson (Goatsnake/Sunn O)
Vic Bondi (Articles of Faith)
Phil Rind (Sacred Reich)
Jason Browning (Righteous Fool & HR)
Corey Taylor (Slipknot/Stone Sour)
Neil Fallon (Clutch)
Jim Rota (Fireball Ministry)
Tommy Victor (Prong/Danzig)
Jello Biafra (Jello Biafra and the Guantanamo School of Medicine, Dead Kennedys)
Mike Dean (COC)
Woody Weatherman (COC)
Karl Agell (COC/King Hitter)
Clifford Dinsmore (BL'AST!)
Tairrie B. Murphy (My Ruin)
Pete Stahl (Scream/Goatsnake)
Matt Skiba (Alkaline Trio)
Brian Baker (Minor Threat/Bad Religion)
Pat Hoed (Brujeria/Nip Drivers)
London May (Samhain/Danzig Legacy/Tiger Army/Son of Sam)
Randy Blythe (Lamb of God)
Mike Schafer (Blatant Disarray)
Aaron Beam (Red Fang)
Lee Ving (Fear)
Pat Smear (Foo Fighters/Nirvana/Germs)
Mike "IX" Williams (Eyehategod)
Nick Oliveri (Kyuss/Queens of the Stone Age)
Tony Foresta (Municipal Waste/Iron Reagan)
Trenton Rogers (Chaotic Justice)
Johnny Weber (The Ghost of Saturday Night)
Mastered by Bill Stevenson (Descendents, Black Flag), all of the instrumental parts were recorded at Grohl's Studio 606 in Los Angeles using his famous Sound City mixing board.
More good news: the album will drop early in 2015.