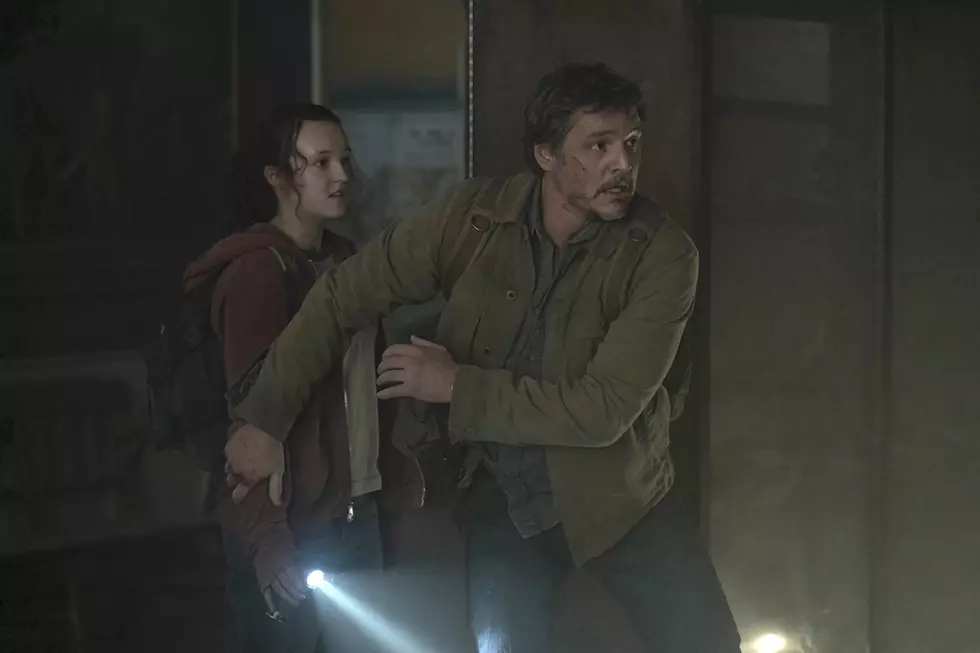 'The Last Of Us' Reviews Call It the Best Video Game Adaptation Ever
HBO
Video game fans have grown accustomed to disappointment any and every time their beloved artform gets adapted to movies and TV shows. They always turn out badly. But it seems like The Last Of Us is the very rare exception to the rule.
The new HBO series version of the hugely popular PlayStation series has gotten almost universal acclaim from the first batch of critics to sample the show. Multiple reviewers call it the best video game adaptation ever, and even those who don't go that far call it an extremely well-crafted and thrilling zombie series with a pair of outstanding lead performances from Pedro Pascal and Bella Ramsey. If they have any complaints so far, it's that the show is arguably too faithful to the games, which if you've seen Super Mario Bros. or Doom doesn't feel like the worst thing in the world.
Here's a selection of The Last Of Us reviews so far:
Stephen Kelly, BBC:
It doesn't feel even remotely controversial to call this the best video game adaptation ever made.
Dave Nemetz, TVLine:
Delivers all the nail-biting action we expect from the genre, but makes sure to ground it in authentic human emotion, too.
Ross Bonaime, Collider:
Brings one of the best video game stories to life in a beautiful new way.
Valerie Ettenhofer, /Film:
By the time it reaches its brilliant third episode, "The Last of Us" is in full rip-your-heart-out mode.
A.A. Dowd, Chron.com:
If nothing else, the show is a triumph of casting and performance.
Simon Cardy, IGN:
Thrills from the first episode to the last.
Josh Wilding, Comic Book Movie:
Pedro Pascal and Bella Ramsey are incredible.
Daniel D'Addario, Variety:
What works about "The Last of Us" works well enough that one sees the near future in which the show winds up among television's best.
Daniel Fienberg, The Hollywood Reporter:
The third episode is what elevates The Last of Us from a horror romp to something on the verge of truly special.
Richard Lawson, Vanity Fair:
Well-made television that elevates itself slightly above some of its genre peers.
Judy Berman, Time:
Well made — but something is missing.
Pat Brown, Slant Magazine:
Relies far too much on material taken directly from the game, as if merely stripping back the stealth and combat elements of gameplay were sufficient to adapt it for television.
The Last of Us premieres on HBO and HBO Max on January 15.
2022 Flops That Deserved Better at the Box Office
These 2022 movies were not blockbusters — but they deserve to be seen by much wider audiences. But it's not too late to change that.