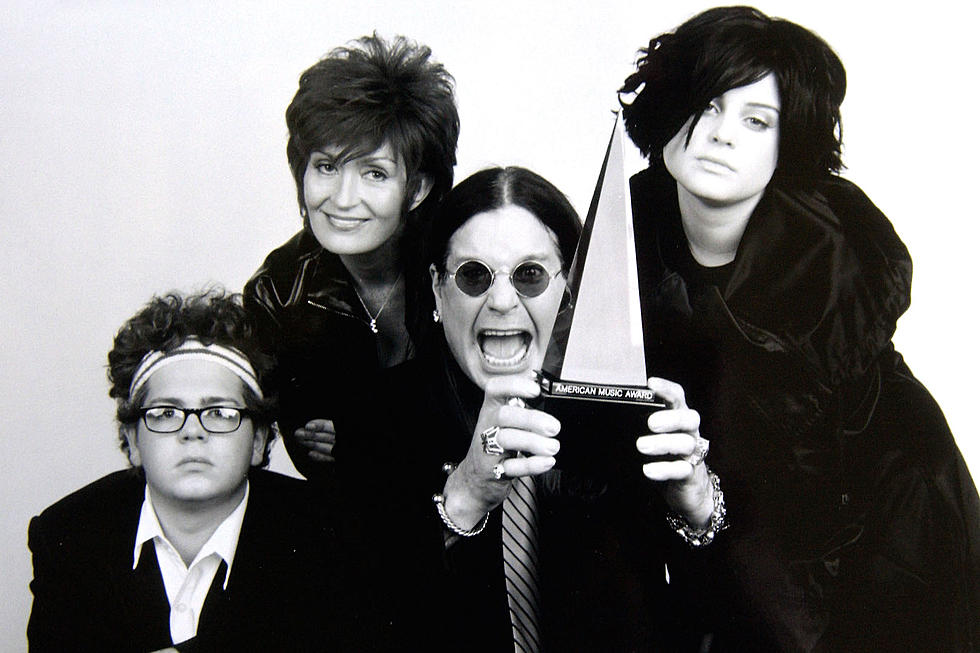 'The Osbournes' Is 'Closest' to a Return to TV Than Ever Before
Getty Images
Will the groundbreaking reality TV show The Osbournes ever return? Kelly Osbourne recently stated that the family is the "closest we've ever come" to accepting an offer for the hit program's comeback.
The first four seasons of The Osbournes aired from 2002 through 2005, serving as the first reality TV show in which cameras trailed celebrities, documented their daily lives. Since then, there's been a couple intended returns, but the only thing to materialize in full was a podcast series also titled "The Osbournes," which presented the Hell-raising family in a less chaotic, conversational light.
Speaking with People TV, Kelly, who was recently revealed to be the ladybug character on the reality singing competition The Masked Singer, was asked if a return for The Osbournes was in the cards. "I'm not joking, every single year about every three months or so someone else gives us another offer and we keep saying no," she revealed, further divulging, "It keeps coming 'round. Right now there's another offer on the table and I think this is the closest we've ever come to accepting one. But whether that will happen or not, I don't know."
Expression caution, Kelly continued, "We've got other people to think about. My brother's got three kids," she said, referring to Jack who starred in the original MTV series. She then asked, "Do we want that life for them without them being old enough to choose if they want to do it or not like my brother and I were?"
While the return to TV is uncertain, Ozzy will be making his return to the stage next year. The singer has a European tour with Judas Priest and a North American run with Marilyn Manson on the books for 2020 as he aims to finish his "No More Tours 2" farewell tour, which was put on pause as he recovered from a brutal injury. Ordinary Man, his first solo album since 2010's Scream, will be released early next year and the first single, "Under the Graveyard," can be heard here.
See The Osbournes in the 66 Most Important Moments in Metal History