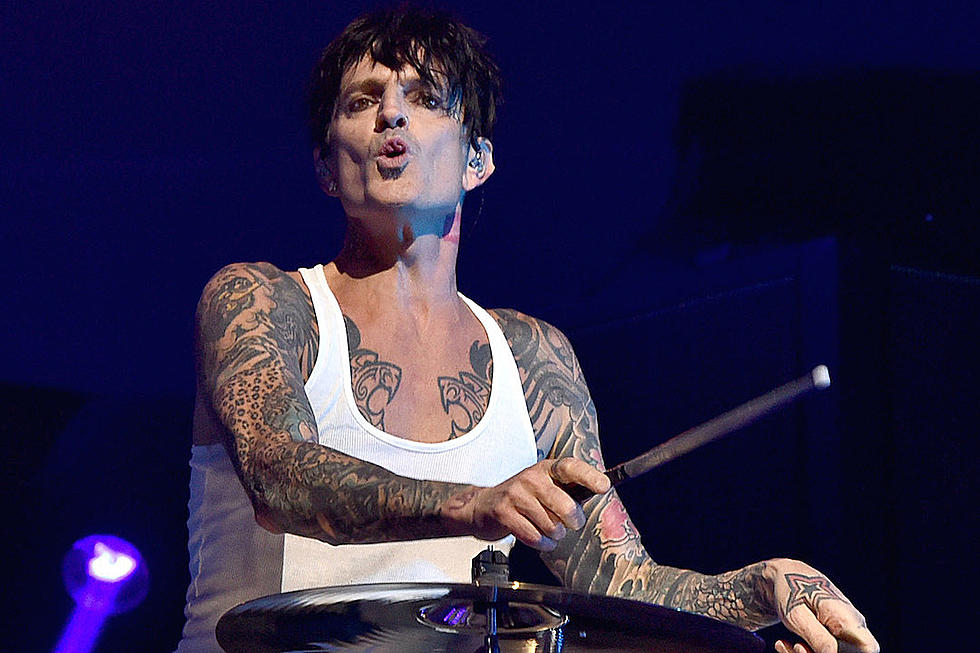 Tommy Lee Tallies Son's Rehab, Birthday Party Costs on Twitter
Kevin Winter, Getty Images
After Tommy Lee posted on social media on Father's Day about his own upbringing, the values he had hoped to instill in his sons but his failings and the difficulties that come with fatherhood, his son Brandon quickly followed with a reminder of what happened the last time he shared family insights on social media, posting the footage (since removed) on social media of Lee knocked unconscious.
Lee's son didn't stop there, calling out the retired Motley Crue drummer for not being there for him growing up and painting the family in a negative light publicly in a separate, but also now removed, post. A day later, Brandon continued to call out his father, asking him to keep their issues private but then decided to reveal that he didn't hear from the musician on his birthday rather than taking his own advice.
Having not responded since his initial posting and the string of Brandon Lee social media posts, the drummer further shined a light on some of the family issues with a "mic drop" of a Twitter post in which he recounted the cost for his son's rehab, the money spent for his 21st birthday party, the cost of his medical bills from earlier this year when Brandon knocked him unconscious and then calling him out for acting like a victim on social media. See the tweet in full below.
Earlier this year, conflicting stories surfaced about an altercation between Lee and his son. Brandon claimed that he knocked Tommy unconscious in self-defense after a supposed intervention about the musician's drinking, while Lee claimed that his son attacked him in his bedroom and he did not put up a fight. While Lee initially supported an investigation, after cooler heads prevailed he decided not to cooperate and the district attorney rejected the case.
Motley Crue Albums Ranked