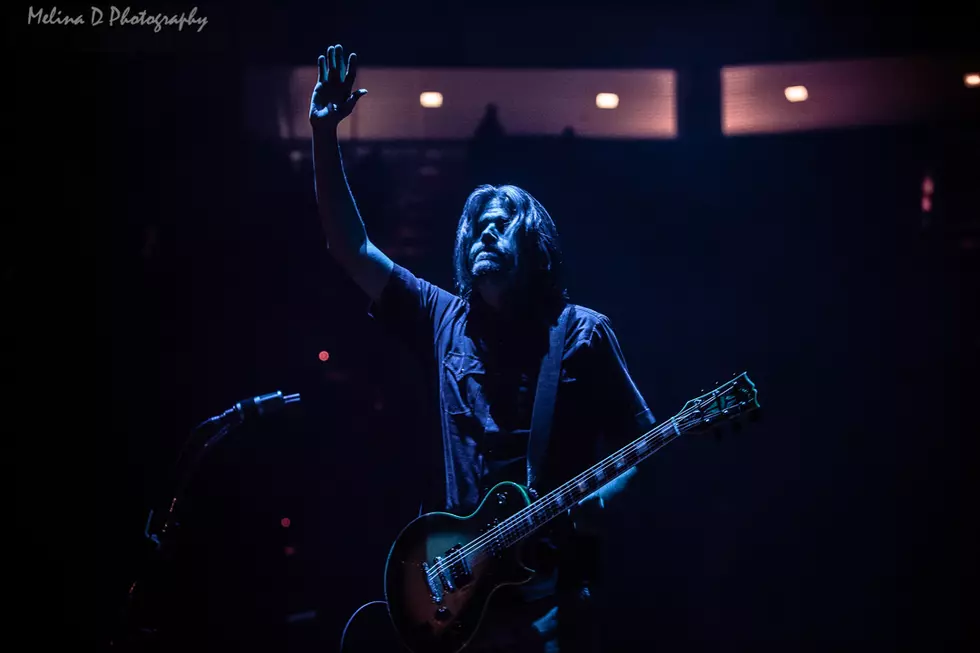 Tool Announce Massive Amphitheater Gig With Primus, Melvins + Special Guest
Photo Credit: Melina Dellamarggio
Tool have added another gig to their run of summer North American tour dates, but it's not just any show. This massive gig will feature Primus, Melvins, The Crystal Method performing DJ sets and a special guest yet to be announced.
Tool will headline this powerhouse bill at the Glen Helen Amphitheater in San Bernardino, Calif. The venue, set beneath the picturesque San Bernardino mountains, is just a short drive from Los Angeles or Orange County and holds a staggering 65,000 people.
The event will take place Saturday, June 24 and tickets will so on sale April 13 at 10AM PT via Ticketmaster.
"We are very excited to announce the unparalleled sonic and visual experience of TOOL LIVE IN CONCERT in the high-spirited setting of the GLEN HELEN AMPHITHEATER in SAN BERNARDINO, CALIFORNIA on JUNE 24, 2017," Tool write. "For the occasion, the band will also have an additional SPECIAL GUEST to be announced soon. Quite simply, fans of TOOL will not want to miss this SUMMER HAPPENING featuring critically acclaimed bands (and friends) on a stage where anything can happen."
Tool are currently working on their long-awaited fifth studio album, with vocalist Maynard Keenan recently beginning vocal work on the record. Keenan is currently on tour with A Perfect Circle, but stay tuned to Loudwire for all your new Tool album news!
See Tool in the Best Metal Album of Each Year Since 1970
10 Bands With the Longest Gaps Between Albums