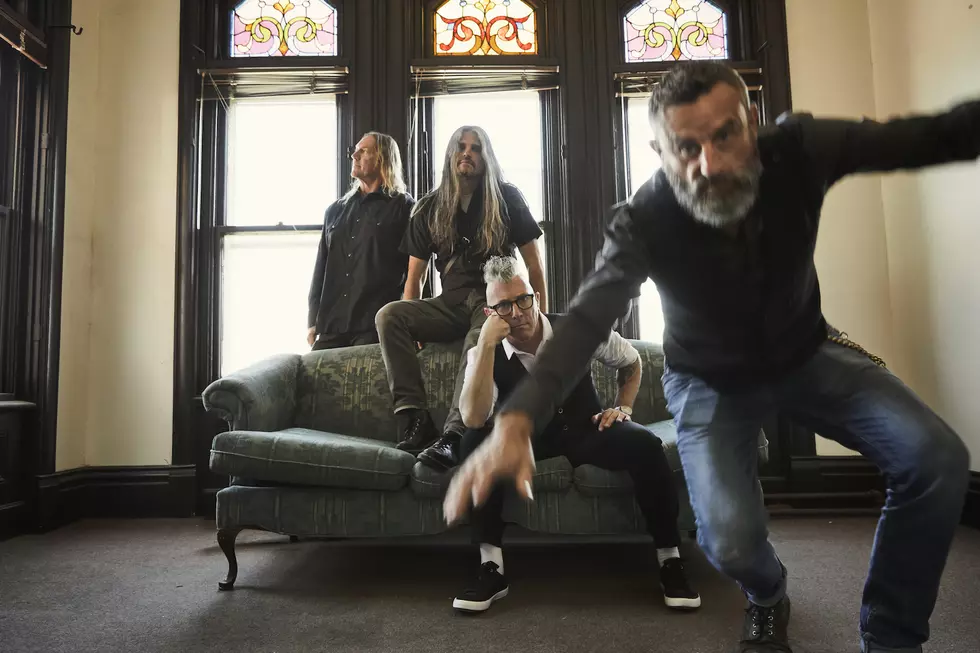 Tool's 'Fear Inoculum' Beats Out Taylor Swift, Hits No. 1 on Billboard 200
Photo: Travis Shinn
Tool's first album in 13 years, Fear Inoculum, has claimed the No. 1 spot on the Billboard Top 200 albums chart. The highly anticipated record dethroned Taylor Swift's Lover from its peak, selling 270,000 copies its first week, the great majority of which were pure album sales.
Ever since the announcement of Fear Inoculum, Tool have been breaking chart records. Tool became the first band to fill the entire Rock Digital Songs Top 10 chart, they had all five albums break the Top 20 of the Billboard 200 (and the iTunes Top 10) simultaneously, and the Fear Inoculum title track became the longest song to enter the Billboard Hot 100.
Fear Inoculum is the third consecutive Tool album to hit No. 1 on the Billboard Top 200, while Aenima just missed the mark, peaking at No. 2 after its release in 1996. Every Tool album has gone Platinum in the United States, so only time will tell if Fear Inoculum will join those distinguished records.
The album also debuted at No. 1 in Australia, Norway, New Zealand and Belgium and in the Top 5 in the U.K., Germany, The Netherlands, Ireland, Italy and Finland.
Tool fans have been scrambling to scoop up concert tickets, with sites overloaded due to the incredible demand from rabid fans. Click here for Tool's full list of 2019 North American tour dates and grab your Tool concert tickets here.