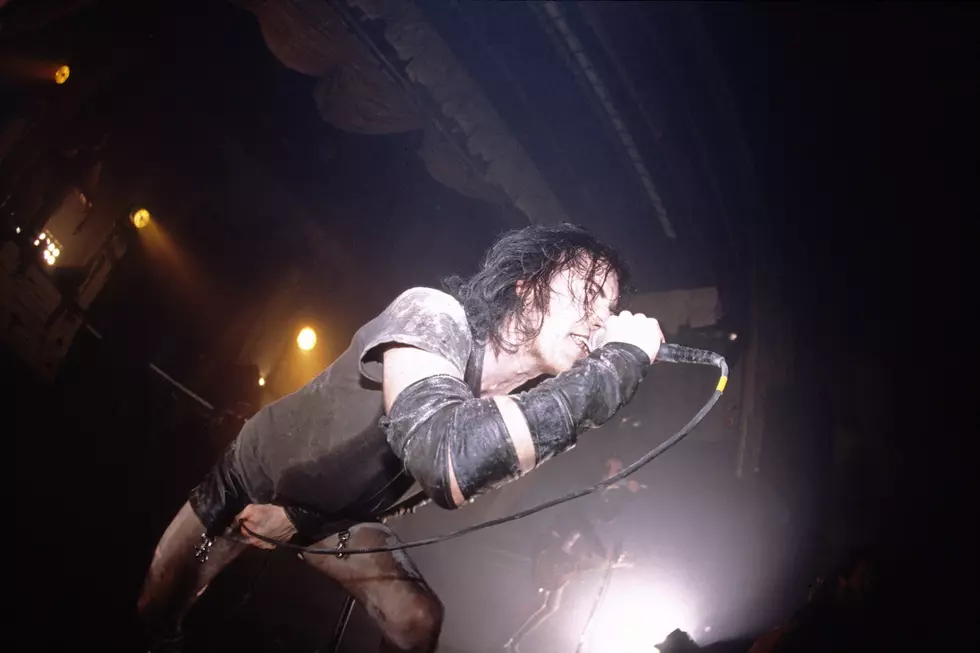 Trent Reznor's 50 Greatest Songs, Ranked
Mick Hutson, Getty Images
By Chad Childers, Joe DiVita, Brian Ives, Katy Irizarry, Jon Wiederhorn 
Trent Reznor is one of the most influential artists of his generation: he brought melody and songcraft to industrial music, and then dragged that genre towards the mainstream. During the early '90s, when bands like Nirvana, Pearl Jam, and Rage Against the Machine used only conventional instruments - guitars, basses, drums - Reznor's Nine Inch Nails used all of those, as well as samplers, drum machines and computers. With Nine Inch Nails records, you never really knew if what you were listening to was "real," or created by a program and you soon realized that it didn't really matter: at the core of all of their sounds are great songs, that come straight from Reznor's dark but sensitive soul. Besides being an incredibly innovative producer, he's a songwriter on par with the greats from his era: Kurt Cobain, Chris Cornell, PJ Harvey.
Reznor has been generous about sharing his talent with friends, protégés, and idols. Without his help, it's doubtful that Marilyn Manson would have gotten their big break. He undoubtedly made David Bowie look cool to a younger generation who may have thought of him as the "Let's Dance"/"Blue Jean" guy. He gave former Judas Priest frontman Rob Halford a place to experiment, away from the somewhat orthodox confines of metal, and he attempted to help Zack de la Rocha make his first artistic move after Rage Against The Machine.
In the past decade, he's carved out a unique path: Nine Inch Nails records and tours when Reznor feels like it; every tour feels different than the last one and each new release adds something to his legacy. He also has a second band, How To Destroy Angels. He's an Oscar-winning film scorer and is an executive at Apple Music. You never know what he's going to do next (but we'll put in a request for after the Bad Witch tour ends: we'd love to hear another How To Destroy Angels album or a side-project with Reznor's "Mantra"-mates Dave Grohl and Josh Homme). But whatever his next move is, we'll be there to check it out. In the meantime, here are some of our favorite songs that he's had a hand in thus far.
Trent Reznor's 50 Greatest Songs, Ranked