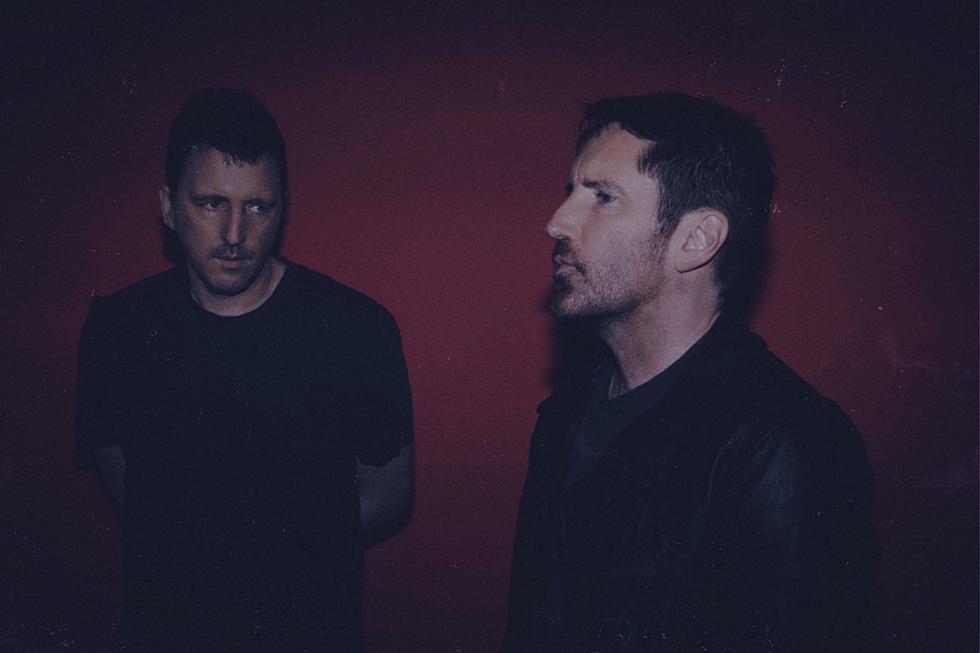 Trent Reznor + Atticus Ross Release New 'Watchmen' + 'Waves' Scores
John Crawford
Trent Reznor and Atticus Ross, both members of Nine Inch Nails, have been keeping busy lately by scoring multiple movie and TV show soundtracks. The latest of these — a score for drama film Waves and the second part of the team's Watchmen incidentals — have each recently been released.
While the Waves score is currently only available digitally from Nine Inch Nails' online store, the Watchmen: Volume 2 (Music From the HBO Series) collection is obtainable nearly anywhere one can stream music. See the cover art and track listing for both releases toward the bottom of this post.
The Watchmen: Volume 2 album arrived Monday (Nov. 25), with the Waves soundtrack following the next day (Nov. 26). Watchmen: Volume 1 emerged earlier this month, and Volume 3 will be released Dec. 16. (Pre-order all three vinyl volumes here.) As for the decision to split Watchmen's music into three segments, Reznor recently explained the move as a concession to listeners' current attention spans, including his own.
"I think that putting out an hour and a half of music today is like throwing it out the window," the Nine Inch Nails frontman told Billboard. "It's asking too much of a kind of short attention span audience that we've all become. So breaking it up into chunks felt like something we wanted to do. It's just something that feels very Watchmen to us. It's fun, and a cool way to get music out and be part of the story."
Trent Reznor + Atticus Ross, Waves Original Score Tracklist
1. "Everything Burns"
2. "Bad News"
3. "I'm Disappearing"
4. "Odds Against"
5. "Holding It Together"
6. "Feedback Loop"
7. "After the Fire"
8. "Nobody Home"
9. "The Light Shines Through"
10. "Forgetting"
11. "How to Begin"
12. "Wounds Heal"
13. "Ties"
14. "Leaving Missouri"
Trent Reznor + Atticus Ross, Watchmen: Volume 2 (Music From the HBO Series) Tracklist
1. "Trust in the Law"
2. "He Was Never Here"
3. "Kicked in the Balls Again"
4. "A Traveller From an Antique Land"
5. "Losing Face"
6. "Squid Pro Quo"
7. "Your Name Is Angela Abar"
8. "Nostalgia Blues"
9. "Pay No Attention to the Cactus"
10. "Seven Years of Bad Luck"
11. "The Dark Knut Returns"
12. "Ghraib Me a Terrorist"
13. "Dreamland Jazz"
Trent Reznor's 50 Greatest Songs Ranked