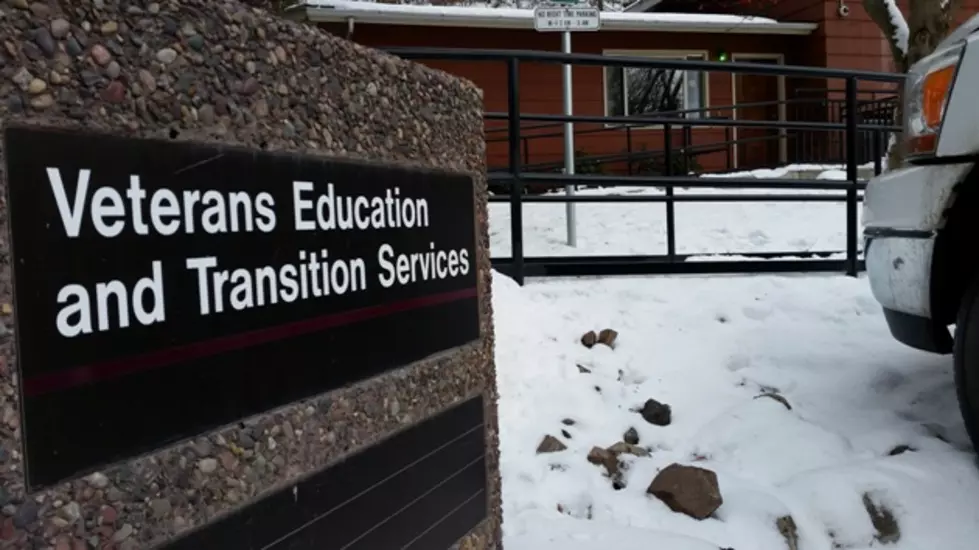 UM Veterans Center Wins National Recognition
Vets Office
A national organization that measures colleges and universities on the best practices in military and veterans support for education has given two awards to the University of Montana.
Director of the Vets Office, Shawn Grove, said on Monday that the Military Friendly Schools presented the silver award to UM and to MSU for their services to veterans.
"We have a free-standing vets office that's fully staffed along with eight student employees puts us miles ahead of a lot of other institutions in the nation," Grove said. "We also have a centrally-located center and services that include our relationship with the Curry Health Center and the many other advising agencies on campus,  and we let them know how to work with our veterans and their families."
Grove said the federal government assists veterans in many ways to continue and complete their education.
"The most popular benefit is the Post 9-11 GI Bill," he said. "That's for our veterans who served in Iraq and Afghanistan," he said. "That pays for full tuition, fees and book stipend and also pays them a monthly housing allowance based on the cost-of-living in the area. The benefits come in 36 month chunks, so if you do the math, each semester is about four months. It will pay for about four and a half to five years of school, and with extra credit that the University of Montana does award, it can stretch all the way through to compete a Masters degree."
In February 2015, UM was officially designated a Purple Heart University – recognition that places it among a handful of select universities in the country to receive the honor. UM remains the only Purple Heart University in the Northwest.
To learn more about the services that UM's VETS Office provides visit this website.