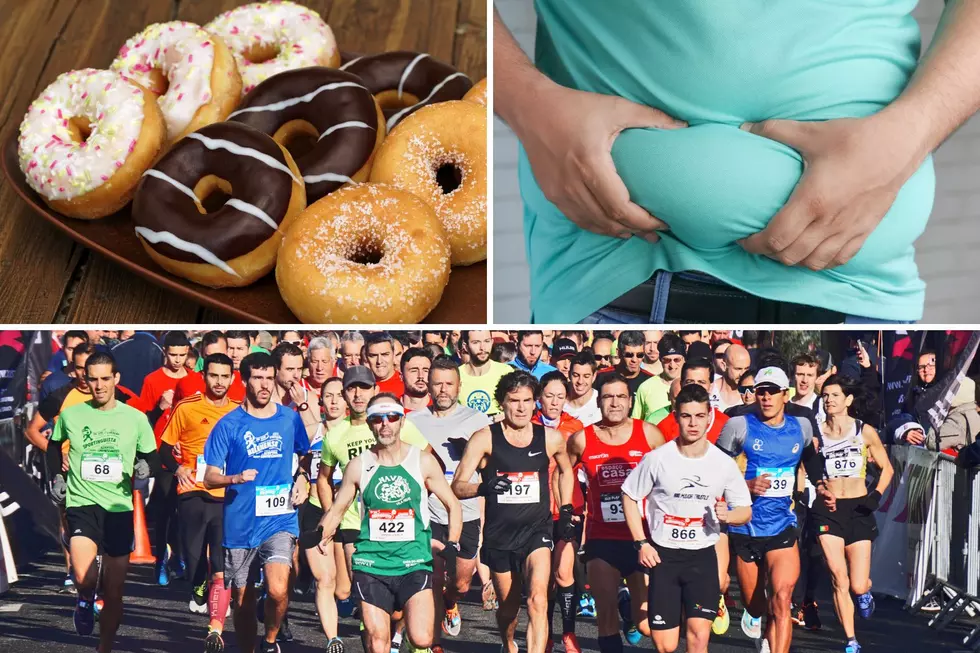 Walk, Run, Waddle – The Lard Butt 1K Returns to Missoula 2022
canva.com
Summer is here, and your goal of getting in shape is already dwindling. For much of the first half of this year, you told yourself you were going to work on that summer beach bod. Unfortunately, it doesn't look like that is happening. So why not just enjoy your summer with whatever bod you are currently working with? While you are at it, put down the salad and grab a donut. Maybe do a couple of "16-ounce curls" and crack open a beer.
There are tons of 5k fun runs/walks. But, you have to be in shape to enjoy them. Even if you are just walking, it can be exhausting. If only there was something a little more your style. Something that involved cold beer instead of water bottles. Or donuts at every checkpoint. That's what the Lard Butt 1K is all about.
According to the Facebook event page
Missoula's second Lard Butt 1K (yes, that is a 1K, or 0.62 miles) is set for Saturday, July 23, at Silver Park (NOON start: 10:30 opening).

Instead of traditional water stations, the Lard Butt 1K features donut stations every 250 meters, replaces timing chips with chocolate chips, and hosts a well-stocked beer garden before and after the 1K itself. Along with a canned-food drive, there will be a "Spirit of Lard Butt" costume party, an on-site soundtrack and numerous other surprises.
The 1K will be broken down into different levels of participation.
The Show Off Wave - For people who actually want to run. Just be warned that there will be lots of heckling during this wave.
The Legends Wave - For everyone over 250 pounds
The Waddlers Wave - For those under 250 pounds
The Kids Dash - For Kids 10 and younger
Advance registration is $30 and includes entry, a t-shirt, a free drink, and other food. Price goes up to $40 the week of the event. You can register NOW at lardbutt.com.
Missoula Pride Parade 2022
35 Concerts We Can't Wait to See in Missoula This Summer
Here's a full rundown of all the major concerts Missoula is looking forward to seeing this summer.