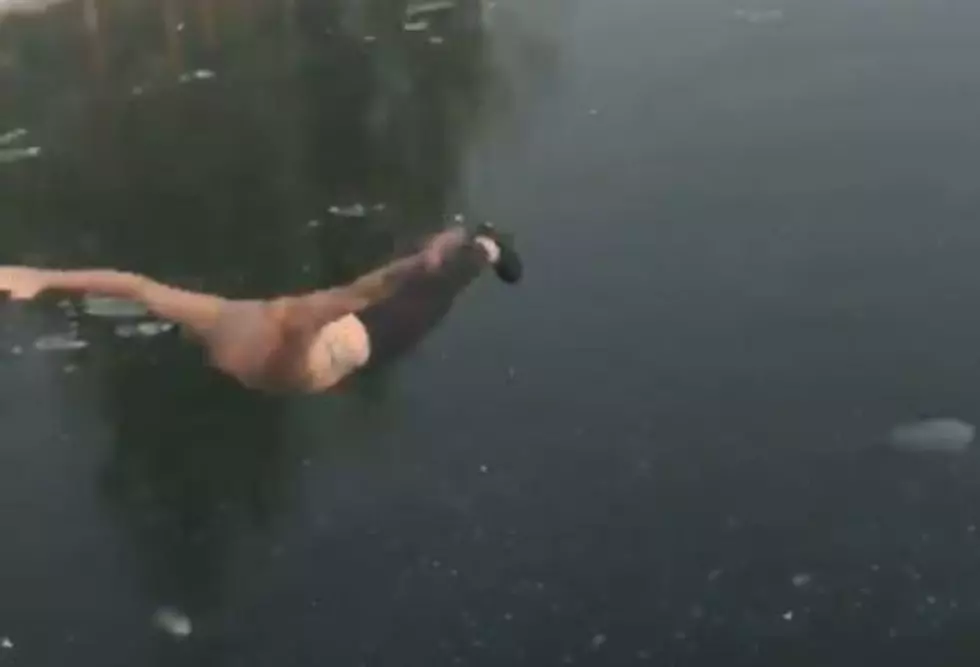 Watch Missoulian Take Icy Plunge Off Maclay Bridge
KC
For those who have met our buddy Phil, you know that he is kind of a stunt man. In other words, he has sown the field with f#$ks and it is barren. Phil is an avid skydiver, amongst other extreme things (like the infamous Tom Brady tattoo.) Now, he can add being a member of the "Polar Bear Club," to his list of accomplishments.
Recently, we discovered video of Phil taking a popular Summer past time and turning it into a winter sport. Watch as Phil jumps from the Maclay bridge, into the frigid Clark Fork river.
WARNING: DO NOT TRY THIS, NO MATER WHAT TIME OF YEAR.