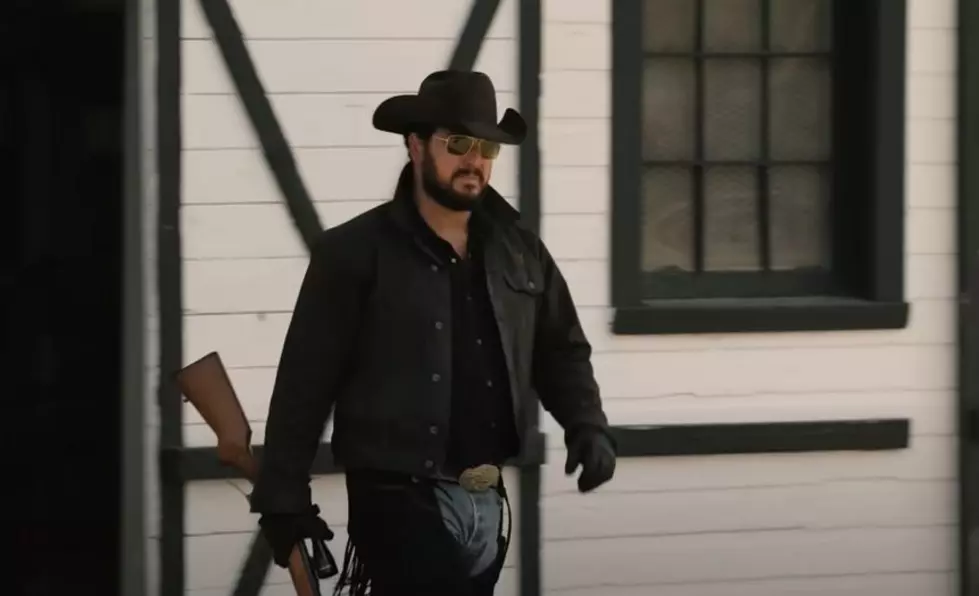 What? 'Yellowstone' Rip Wheeler May Be More Montanan Than You!
Yellowstone/YouTube
We are deep into season 5 of the hit television show 'Yellowstone.' As each episode airs, we see more and more familiar faces and places from our community. Many people here in Montana auditioned for parts as extras, and if you pay close enough attention, odds are you will see someone you will see a fellow Montanan in the background.  But, did you know that part of the main cast are Montanans too?
Back in 2021, Cole Hauser (Rip Wheeler) did an interview discussing his Montana heritage. A heritage that goes back to the birth of Montana.
A fun fact that we learned while watching Cole's interview, was that he has roots in Montana that go all the way back to the beginning of the state. As an actor from Los Angeles, many Montana locals like to comment "go back to your home, we don't want you here." Well, Cole Hauser may be more Montanan than most of us. It turns out his family heritage goes all the way back to his Great Grandfather. Samuel Thomas Hauser was one of Montana's first Governors. Who held the office of Governor from 1885 to 1887.
Governor Hauser was a big deal, so much so that they even named a Missouri River dam and lake after him. That's right, one of my favorite fishing spots in the state is named after Rip Wheeler's great Grandpa.
According to Wikipedia
Hauser became the first territorial resident to be appointed Governor of Montana Territory after President Grover Cleveland appointed him to the position on July 3, 1885. He took office on July 14 of the same year. During his term of office, his many business interests consumed much of his time and many of his duties as governor were delegated to his personal secretary. In fact, Hauser's critics alleged he only took public office in order to further his business interests.
Sounds a lot like the "Governor" in season 5 of 'Yellowstone' doesn't it?
You Can Rent a Cabin on the Ranch From 'Yellowstone' - See Pictures
The stunning Montana ranch that serves as the setting for the hit TV show Yellowstone offers cabins for rent, and the price includes tours of the set and ranch. Scroll below to see photos of the extraordinary property.
Every Montana Restaurant That Has Been Featured on Food Network
It's always awesome to see something from your hometown or state on TV. When Food Network comes to town, Montanans are ready. These restaurants have been featured.