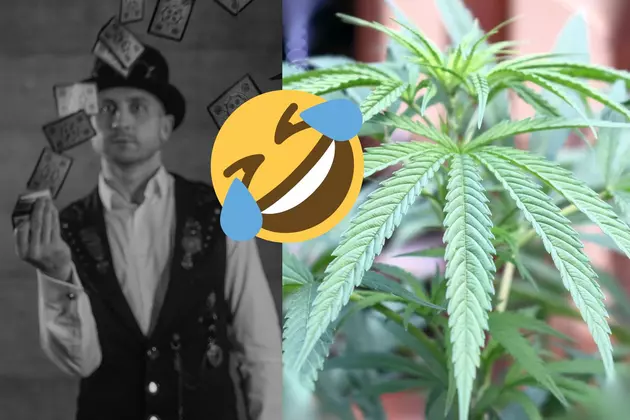 You Guys Like Weed and Magic? Of Course You Do. Check This Event
Canva
Outlandish events centered around weed culture have been popping up frequently ever since Marijuana has become legal in the state of Montana. Now there is a stoner magic show. seriously.
It wasn't that long ago when you could do serious prison time for possessing Marijuana. Then, like magic, one day it was legal. Now that the stigma of getting high is almost a thing of the past, and it's a pretty common thing around these parts, people have gotten super creative with events. Recently we have had the stoner Olympics and stoner comedy shows all take place right here in Missoula. Now the traveling stoner magicians known as "Smokus Pocus" are coming to town to blow your mind, and make you laugh with their one-of-a-kind stoner magic show.
This THC-induced magical extravaganza is packed with tricks so trippy that you'll be asking "what the f—?!

Caricatures will come to life, objects will vanish and reappear in impossible places, minds will be read, and both the stoned and sober will love the high that is Smokus Pocus.  -Smokus Pocus Website
This kind of show is Perfect for Missoula, and I have a pretty good feeling it's going to be a huge hit. Pun intended. Check out the details.
Smokus Pokus, a 420 Magic Show, live at the West Side Theatre in Missoula ( 1200 Shakespeare St. #2 Missoula, MT 59802)
Date: Friday, November 11th
Time: 7:15 pm - 8:15 pm
Ticket Price: $28 (not including fees) and available right now online HERE
This is an 18+ show only. Sorry kids. Adults only, for obvious reasons.
10 Biggest Missoula Concerts of the 2000s
10 of the biggest, most exciting concerts to come to Missoula in the 2000s, in no particular order.