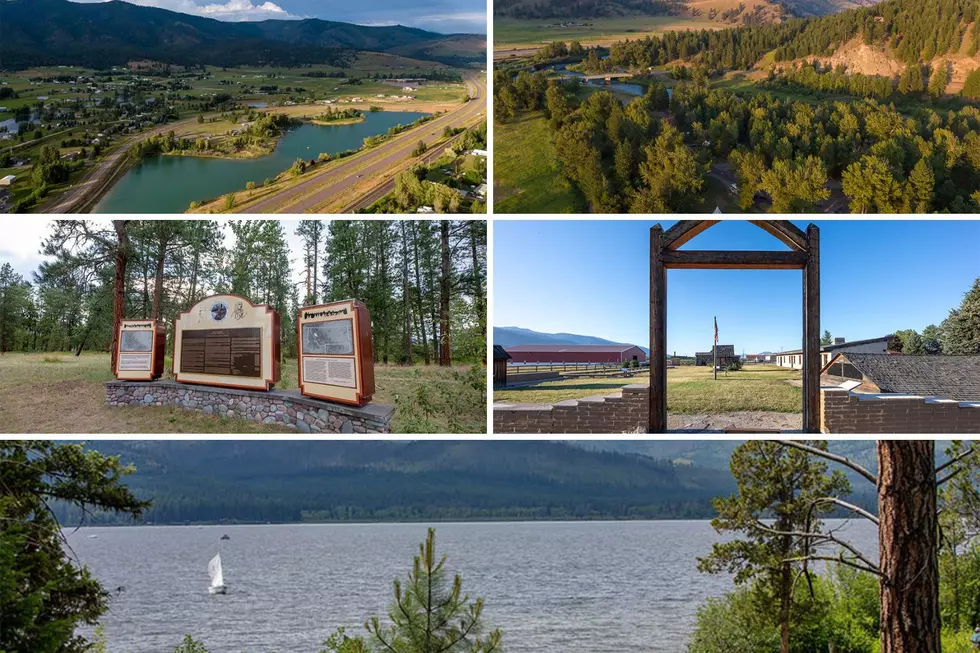 9 State Parks Within Reach of Missoula! Why Are You Waiting?
Photo Credit Via Canva
We have some fantastic outdoor spaces in Montana, and if you are using time constraints as a reason for not taking advantage of them- you are out of luck! There are Nine Montana state parks within hours of Missoula. What are you waiting for?
As the motto says "Start your Montana adventure"
You can explore on your own as many of us tend to do or use the Montana State Park service webpages to do some pre-trip legwork.
Travelers' Rest State Park and National Historic Landmark
The only archaeologically verified campsite of the Lewis and Clark Expedition in the nation.
From the Montana State Parks website you can not only find what areas are near you if time is a factor but also the kind of terrain or features available at that park. 
Montana residents who pay the $9 state parks fee with their annual vehicle registration have no daily entrance fees to state parks. For residents who don't, day-use fees apply.
You can also go straight to reservations, where you can reserve a campsite or spot at a Park facility.
On the Page can also find out about news and information, restrictions and closures, and maps of all kinds.
Montana State Parks also offer you a chance to help conserve the parks you love by volunteering, donating, and helping determine the future of our state park resources. As the motto says "Start your Montana adventure"
Yellowstone National Park Rebuilds After Historic Flooding
After catastrophic flooding damaged portions of Yellowstone National Park in June of 2022, major reconstruction was necessary to make the park passable again. The following are photos of the improvement projects at Old Gardiner Road and the Northeast Entrance Road. All photos are courtesy of the National Park Service, photographer Jacob W. Frank.
LOOK: Things from the year you were born that don't exist anymore
The iconic (and at times silly) toys, technologies, and electronics have been usurped since their grand entrance, either by advances in technology or breakthroughs in common sense.
See how many things on this list
trigger childhood memories—and which ones were here and gone so fast you missed them entirely.