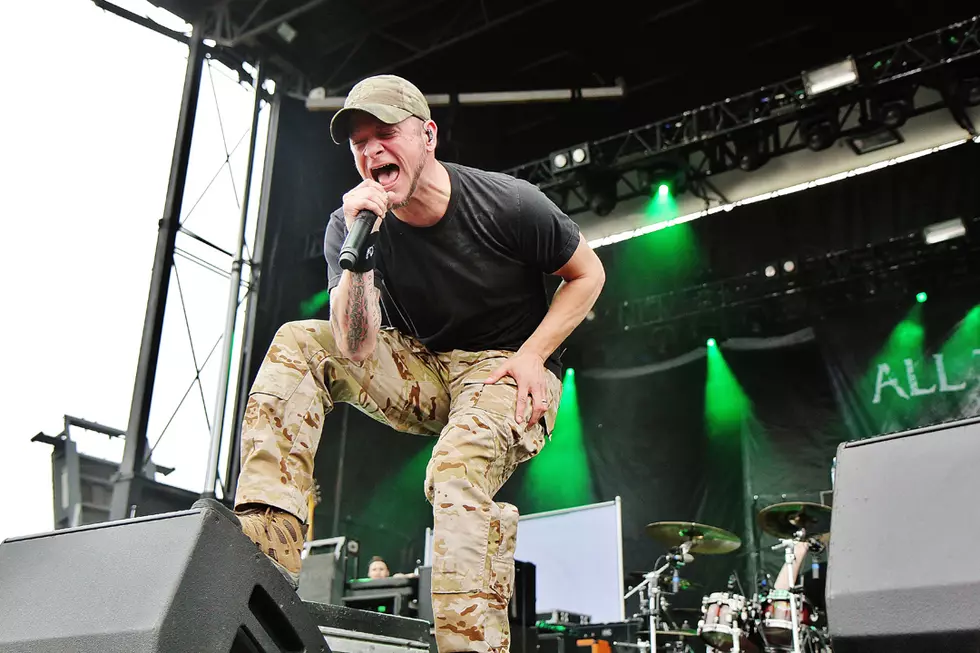 All That Remains Detail New Album Featuring Asking Alexandria Guest Appearance
Liz Ramanand, Loudwire
It was just over three weeks ago that Phil Labonte, frontman of All That Remains, revealed that the metalcore vets' follow-up to last year's The Madness, was completed. He promised the album would be out "soon," but pointed to next year and now the details have fallen into place.
Victim of the New Disease, the new record, will be released on November 9 this year through Razor & Tie. A total of 10 new songs will be featured, including the recently released single, "Fuck Love," as well as a guest appearance from Asking Alexandria singer Danny Worsnop on "Just Tell Me Something."
Check out the artwork, which features pieces of images used in song teasers on social media, and track listing below.
The band is expected to tour behind the new album heavily next year and there's already rumors that they could be linking up with Slipknot for a run. Labonte tweeted a response to a fan expressing that he would like to tour with Corey Taylor, either with Slipknot or Stone Sour. Taylor replied, "We're gonna make this happen," and with Slipknot expected to release their new record in 2019, there's speculation that the two bands will hit the road together.
All That Remains, Victim of the New Disease Album Art + Track Listing
01. Fuck Love
02. Everything's Wrong
03. Blood I Spill
04. Wasteland
05. Alone In The Darkness
06. Misery In Me
07. Broken
08. Just Tell Me Something (feat. Danny Worsnop)
09. I Meant What I Said
10. Victim Of The New Disease
2018's Best Metal Albums... So Far
All That Remains' Phil Labonte Plays 'Wikipedia: Fact or Fiction?'