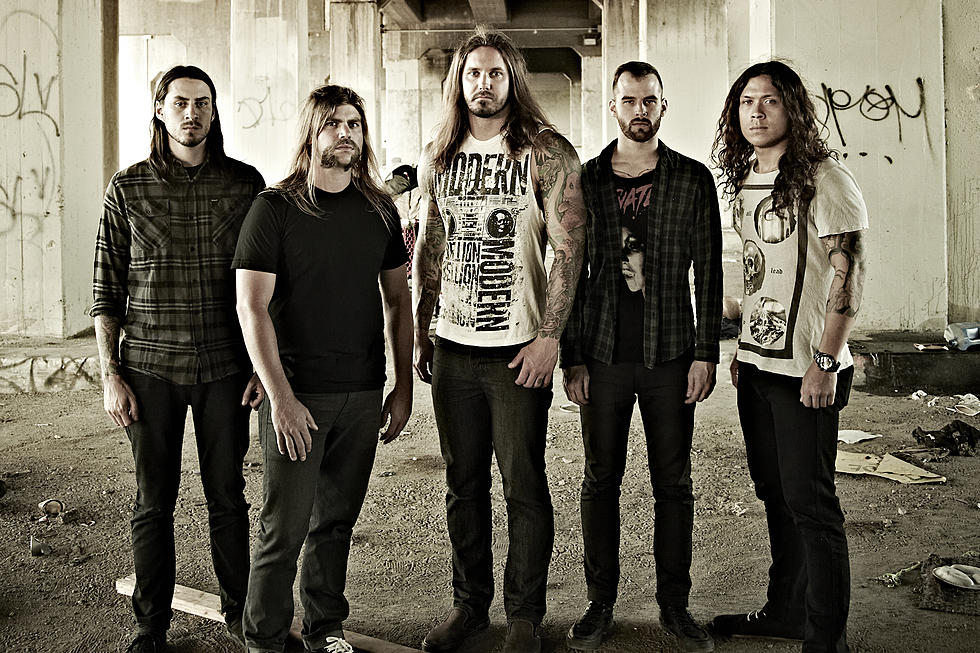 As I Lay Dying Release New Song 'Redefined' Featuring August Burns Red Singer
Ty Watkins
Last year, As I Lay Dying stunned fans when they reformed their classic lineup and unleashed the new track "My Own Grave." An update from the studio came at the end of March and now another new track, "Redefined," has arrived featuring a guest appearance from August Burns Red's Jake Luhrs.
"Redefined" is beatdown intensive with muted, chugging rhythms dominated the track. Even when the clean vocals coming in, singing, "the pain can never be erased / remain and turn it into strength / from our failures we are refined / replacing frailty / allowing us to be /redefined" there's little relief from the chaos.
Watch the music video at the bottom of the page.
"I want to thank @jakeluhrsabr for doing vocals on Redefined with me! It was so much fun having him over at my home studio and I got to engineer his vocals myself," singer Tim Lambesis commented on Instagram. "He is a true pro with incredible range!"
Since reforming following Lambesis' release from prison after his murder-for-fire conviction, As I Lay Dying have embarked on multiple tours around the globe. Their return was met with controversy as fans and peers were divided on whether or not to support the metalcore vets.
Lambesis stood up in the face of this controversy, releasing a statement where he told fans,"People who support AILD are not supporting the person I once was, because part of my life's work now is to undo the hurt I've caused and helped others in addiction. Instead, I think AILD fans are supporting the belief that people can change. I will never be able to undo my greatest mistake, but I believe it's better to do something rather than give up."
As I Lay Dying's last album, Awakened, was released in 2012. In late March, they posted a photo from the studio confirming drum tracking way underway. It is not known if the band intends on releasing a full length album.
See As I Lay Dying in the Top 25 Metalcore Albums of All Time