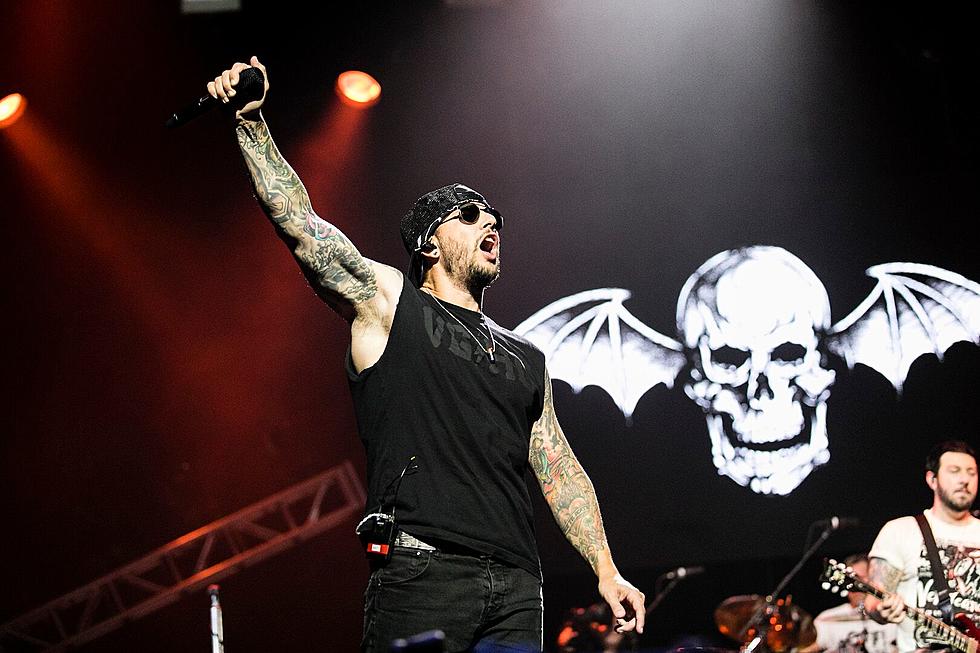 Avenged Sevenfold Selling Gear to Aid Music Education Charity
Matt Stasi/Loudwire
Ever wanted to own some of Avenged Sevenfold's gear? Well, Reverb are making it "almost easy" as they've just launched their official Reverb shop featuring more than 20 pieces of gear and memorabilia.
The band is selling off the items, with the proceeds raised going to aid the Notes for Notes organization, a non-profit that builds, equips and staffs after-school recording studios inside Boys & Girls Clubs.
Notes for Notes co-founder Philip Gilley tells Reverb, "When I got the call from our friends at Hot Topic that Avenged Sevenfold wanted to find a way to support our mission, I was blown away as a fan and by their generosity. One of the biggest bands in the world wanted to cruise into the studio to spend time with our youth and raise money to help sustain our work... the power of music never ceases to amaze me."
Some of the highlighted items on the block include:
- A Schecter Synyster Gates guitar played by Synyster while A7X toured with Metallica. "It was one of the biggest, most fun tours we were ever on," Gates says.
- Zildjian Custom A cymbals played on stage by Brooks Wackerman.
- A sunburst Schecter Johnny Christ Signature Bass played on stage and often used as a warmup bass by Johnny.
- An Audio Technica ATM510 mic autographed by the band.
- 10 separate signed posters from a recent concert in Dusseldorf, Germany.
The Reverb Avenged Sevenfold sale starts on June 4, and you can currently visit the band's Reverb page to register to be notified when the sale goes live. Watch the band's teaser video for the sale below.
The band is currently between albums and teased earlier this year that they would not be touring in 2019 and were looking ahead to 2020 for new music.
Avenged Sevenfold Discuss Their Reverb Sale
Top 100 Hard Rock + Metal Albums of the 21st Century