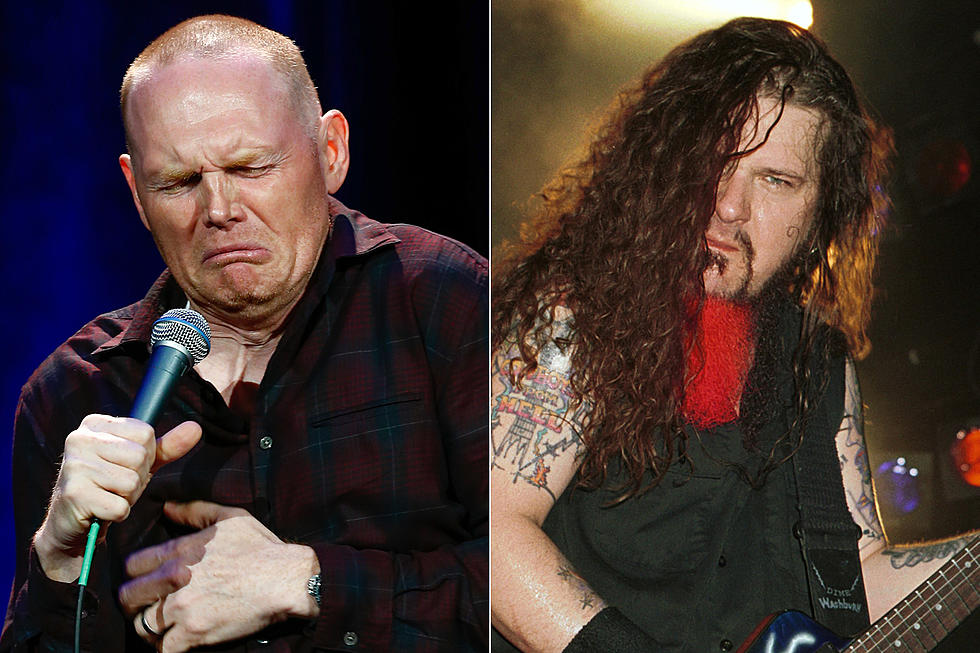 Bill Burr Slams Himself For Never Seeing Pantera Live; Comic Attempts to Learn Meshuggah's 'Bleed' on Drums
Terry Wyatt / George De Sota, Getty Images
Bill Burr's 'Shuggah experience seems to have opened his horizons to all things heavy. As a student of the drums, Burr's new foray into double kick has gotten him into some brutal music that he always dismissed growing up. "The fucking bands that I'm getting into because I'm listening to a lot of double bass now," Burr begins. "My younger brothers were always into Pantera and shit, and I was just like, 'That's too heavy for me!'"
"I can't believe… I was old enough, I could have saw that band, but I didn't," Burr continues. "I've got like everything that they have now. I always knew Vinnie Paul was a fucking great drummer, but Jesus Christ, just incredible, incredible fucking drummer. 'Cowboys From Hell' and 'I'm Broken' are probably my two favorites and my drum teacher told me about their live album, 101 Proof. Just how they end 'I'm Broken' with that little double bass fucking riff there in the end. I'm gonna learn how to fucking do that."
Burr also revealed he's attempting to learn Meshuggah's "Bleed" on the drums. Meshuggah's seven-minute magnum opus is widely considered to be one of the most difficult songs to ever play behind a kit, but Burr is giving it a try, though he admits to the ridiculousness of trying to nail "Bleed" as a beginner on double bass.
"I'm gonna start double bass with probably the most difficult double bass song you could possibly have," Burr says. "I'm up to about 70 BPMs, being able to play that lick playing eighth notes." "Bleed" is played at 115 BPMs, so Burr has a long way to go, but hell, we'd love to hear it if the comic can play a few measures at top speed!
Skip to 32:20 and take a listen to Bill Burr raving about heavy metal in the clip above.
Philip Anselmo: What I Admire About Vinnie Paul