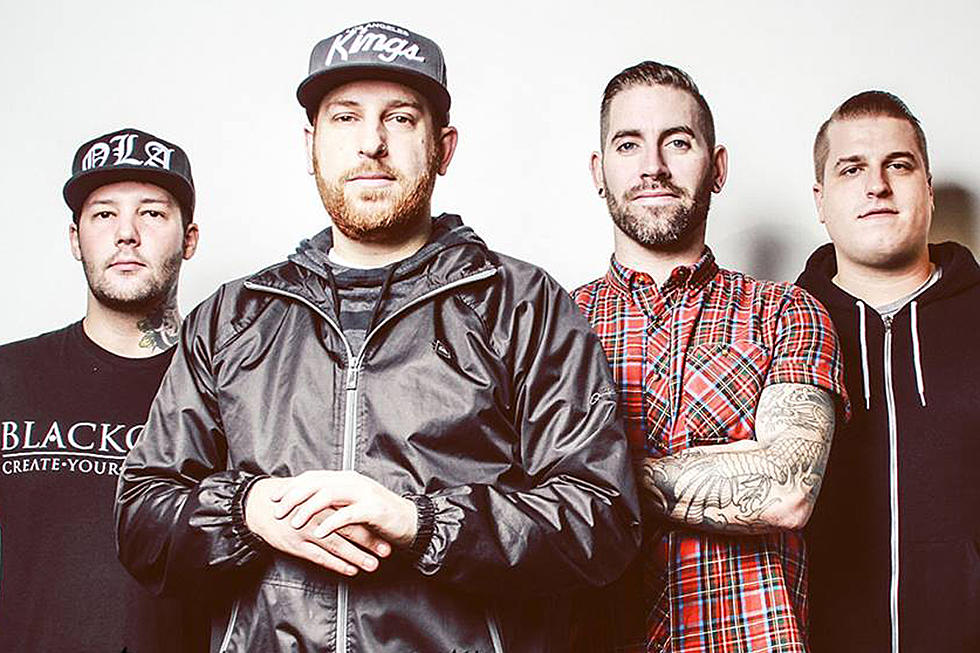 Blink-182, A Day to Remember, Rancid + More Auctioning Items to Benefit The Ghost Inside
Facebook: The Ghost Inside
The Ghost Inside's bus crash was one of the worst in rock history, killing both drivers involved in the collision. The band members suffered serious injuries, leaving drummer Andrew Tkaczyk without his right leg and guitarist Zach Johnson with two fewer toes on his left foot. The musicians are still recovering more than six months following the accident, and they'll hopefully get some much-needed help with this charity auction.
Blink-182 is auctioning off a VIP package to any show on the band's summer tour. The winner will receive a pair of tickets, a commemorative VIP laminate, a photo with the band, an opportunity to watch Blink's soundcheck, access to a VIP dressing room before the show, snacks and drinks and a signed poster from Blink.
Other items include stage-used guitars from A Day to Remember, a painting from Rancid's Tim Armstrong, a guitar signed by the members of Whitechapel, a stunt plane flight with United Talent agent Dave Shapiro, a roadie-for-a-day experience with The Maine, a morning at Warped Tour with creator Kevin Lyman and much more.
Head over to Unite the United's eBay auction to place a bid on any item! A GoFundMe page is still open to help members with their medical expenses and other costs associated with the crash. A $150,000 goal was set and has already been surpassed. If you wish to donate you may do so here. Meanwhile, Epitaph Records immediately began giving all proceeds from the band's record sales directly to the group in order to help financially with their recovery.