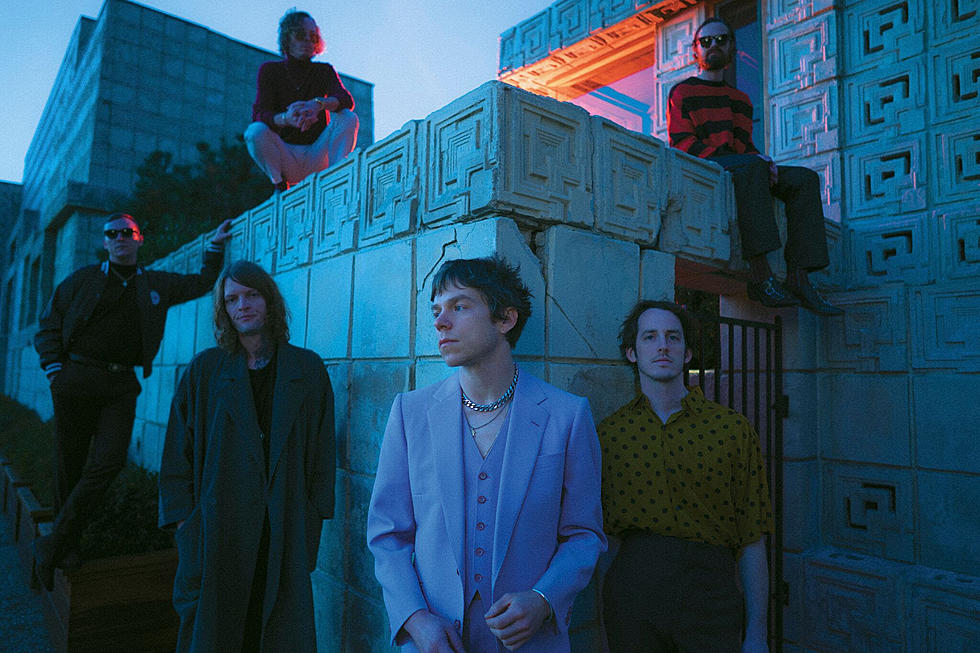 Cage the Elephant Cancel Tour Dates After Guitarist Suffers Accident
RCA Records / Photo by Neil Krug
Cage the Elephant were forced to cancel a crop of tour dates in the U.K. and Europe this month after an "accident onstage" involving guitarist Nick Bockrath injured the musician's leg, requiring him to sit out some shows. The cancelled stops include a scheduled June 16 appearance at the Isle of Wight Festival.
The rockers' North American tour this July is still on the books, however. Earlier this year, Cage the Elephant released the horror-driven music video for "Ready to Let Go," a single from 2019's Social Cues. Read the band's June 12 message regarding the cancelled tour dates down toward the bottom of this post.
"We regret to inform the fans that Cage the Elephant will be cancelling the upcoming European tour dates from 12 June to 20 June," the band said in the statement. "Sadly, our guitarist Nick Bockrath had an accident onstage at 'PINKPOP' and injured his leg badly."
It continued, "He tried to play through two shows, but he now requires immediate surgery and is currently getting the medical attention he needs. All ticket refunds will be available at original point of purchase (with the exception of Isle of Wight Festival). We will keep you posted on future dates."
See a list of the cancelled shows below.
Cancelled Cage the Elephant June 2019 Tour Dates
June 12 – Amsterdam, Netherlands @ Melkweg Max
June 14 – London, England @ Heaven
June 16 – Isle of Wight, England @ Isle of Wight Festival
June 17 – Edinburgh, Scotland @ The Liquid Room
June 18 – Birmingham, England @ O2 Institute2
June 20 – Paris, France @ Bataclan
50 Rock Songs That Defined 1999