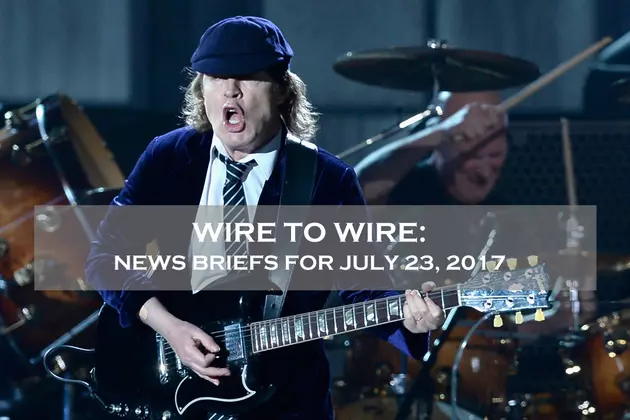 Wire-to-Wire: AC/DC Prep Tour Photo Book + News on Cage the Elephant + More
Kevork Djansezian, Getty Images
In addition to the big stories we covered today, here are some other rock and metal news items from July 23, 2017:
- AC/DC's "Rock or Bust" tour has come to an end, but you can revisit some great memories with the new "Rock or Bust: The Official Photographic Tour Book" coming out on Oct. 16. Angus Young provides the introduction, and you can pre-order at this location.
- Cage the Elephant continue to dig deeper into their Unpeeled album, unleashing their stripped down re-imagined version of the song "Rubber Ball." Listen here and pre-order the disc before its July 28 street date at this location.
- Guitar great Marty Friedman has recruited Black Veil Brides' guitarist Jinxx to join him on a new track called "Sorrow and Madness" for his Wall of Sound album. Take a listen to the track here and pre-order the album ahead of its Aug. 4 release here.
- Kobra and the Lotus, who stirred up some attention with their "You Don't Know" video, are back with their new video for "Light Me Up," seen right here. The song is featured on their recently released Prevail I album.
- Porcupine Tree's Steven Wilson has served up a new video for "Permanating" off his upcoming To the Bone solo album. Watch the clip here and pre-order the album before its Aug. 18 release here.