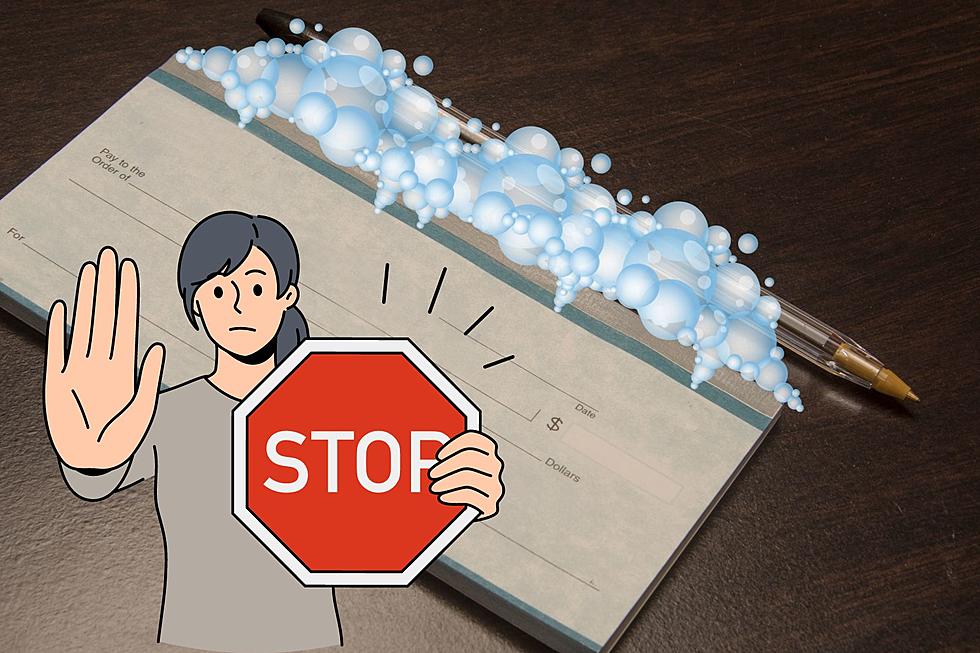 Check Washing? Montana Warned to Stop Sending Checks in the Mail
canva.com
I was recently on the phone with my mother talking about a visit she had with the sheriff's department. She told me that an investigator showed up asking about a check she wrote to the "pooper scooper." She writes a check every month for a man to come clean up after her pets. Except, this month the check never showed up. Mom swears she wrote the check. She never misses a bill. So where did it go?
It turns out my mother was one of many other Montanans who are victims of "check washing."
According to Experian
Check washing is when thieves steal checks from the mail and wash away the payee and amount. They can then sell the blank signed check or make it out to themselves and deposit the money into an account they control. Unfortunately, recovering your money can take time, and it can be a difficult crime to avoid unless you stop mailing checks.
Granted some people pay their bills online or autopay. Many people still write out multiple checks every month when paying bills. This means that criminals can target people they know frequently use their checkbooks and steal checks from the mail.
According to the Associated Press
Banks issued roughly 680,000 reports of check fraud to the Financial Crimes Enforcement Network, also known as FinCEN, last year. That's up from 350,000 reports in 2021. Meanwhile the U.S. Postal Inspection Service reported roughly 300,000 complaints of mail theft in 2021, more than double the prior year's total.

 
Catching these criminals can be hard. Thankfully for my mother, the thief used his ID when attempting to cash the check he stole and was easily apprehended. Authorities are charging the man with multiple felonies since he stole the check directly from a mailbox.
LOOK: The biggest scams today and how you can protect yourself from them