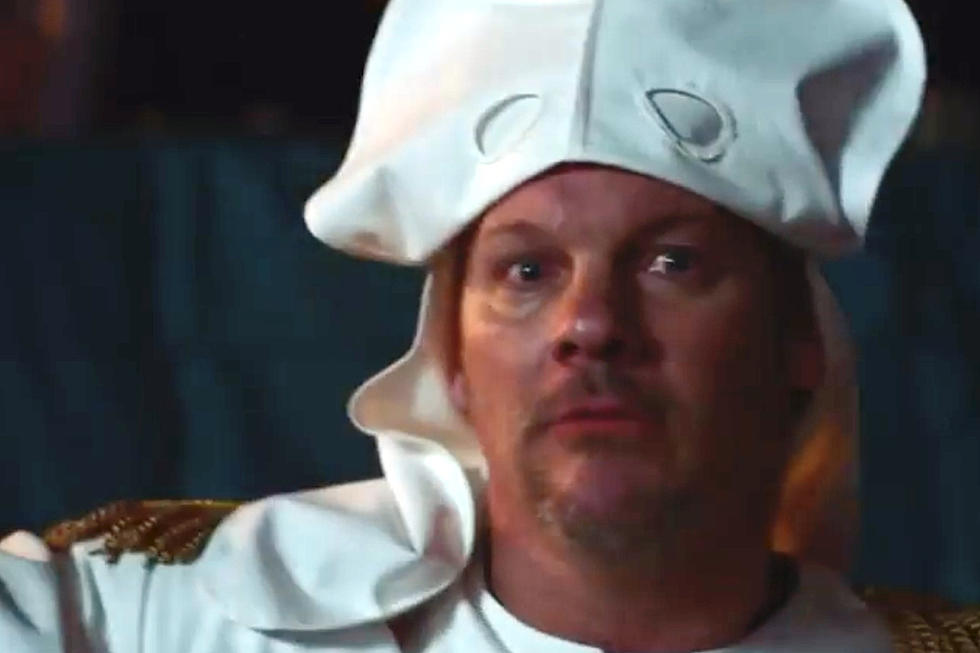 Chris Jericho Plays a Ku Klux Klan Leader in 'Jay and Silent Bob Reboot'
Instagram: @chrisjerichofozzy
The onscreen embodiment was revealed when Jericho and Smith recently appeared together on sportstalk program The Rich Eisen Show, as Wrestling Inc. reported. The portrayal was once again confirmed by Jericho on Wednesday (Oct. 16) alongside a quick video of his appearance in the new Jay and Silent Bob movie, which is out in theaters this week. Watch both videos down toward the bottom of this post.
"The KKKats out of the bag," Jericho offered Wednesday alongside the short clip on his official Instagram. "Yes I play a #KKK Grand Wizard in @jayandsilentbob Reboot..and yes my character has a crappy (and hilarious) exit out of the movie!"
On The Rich Eisen Show Oct. 9, Smith positioned Jericho's onscreen role as one of many new characters the film's titular stars run up against.
"It's a road movie, so it's Jay and Silent Bob across the country," the director and actor told the show's namesake host last week. "And it's 2019 so they encounter all sorts of different personalities … At one point, they encounter the Ku Klux Klan and Chris plays the lead Klansman."
To which Jericho added, "Grand Wizard of the selected half of the Ku Klux Klan."
Kevin Smith + Chris Jericho on the Rich Eisen Show (Oct. 9, 2019)
25 Awesome Celebrity Metalheads