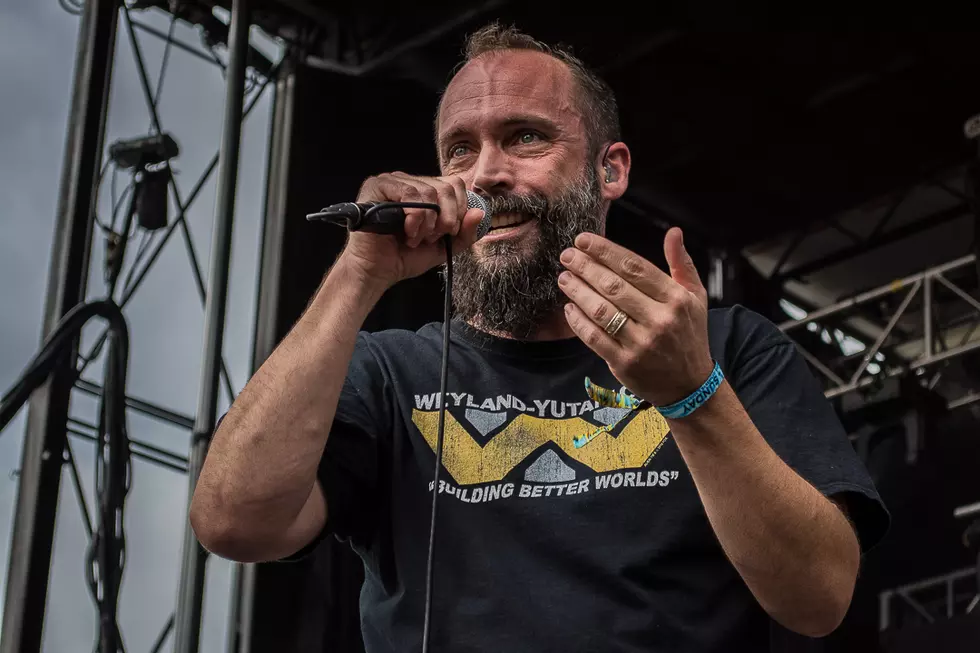 Clutch's Neil Fallon Joins Board of Foundation Seeking Justice for Online Child Predators
Photo by Nick Durcholz
Clutch vocalist / guitarist Neil Fallon has signed on as a board member at the Innocent Lives Foundation, an organization dedicated to bringing online child predators to justice.
The foundation was launched earlier in 2017 by Executive Director Chris Hadnagy, a social engineer and hacker who has dedicated his talents to legally locating children who have fallen victim of child trafficking and sexual predators, unmasking the perpetrators in the process. His team currently includes Tim Maloney, a lawyer with a history of forming and representing non-profit organization and technology centered business, former military officer Rob Berra, who has experience in mapping networks of human traffickers within the U.S in addition to Fallon.
In an interview on the Innocent Lives Foundation (ILF) website, the Clutch singer explained that his relationship with Hadnagy began when he guested on Hadnagy's Social Engineer Podcast "a few years ago" and the two remained in contact since. It wasn't until early 2017 where Fallon was asked to become a board member of ILF. "I was incredibly flattered. And I was confused. My initial thought was what could I possibly have to contribute. I'm not an I.T. guy by any stretch," said Fallon.
After Hadnagy informed him that boards consist of people from all walks of life, Fallon still wrestled with the idea. "Like many people, I found the idea of child predation horrific and I didn't want to get close to it. It's repulsive," the singer said. "I spoke to my wife about it and this was her answer, 'Now that you have the chance to help, how can you not?' She was absolutely right. I just needed someone else to help verbalize what I already knew, but was too afraid to admit. Once that bridge was crossed, my reason for participating became crystal clear. It's simple. I think humans should help other humans, especially the most vulnerable," Fallon continued.
Regarding his role as a board member of ILF, Fallon stated he has been contacting people in the entertainment business. He commented, It's a difficult subject to broach. But I've found that people are very eager to help. It's the follow through that's difficult. Other than that, I participate in board votes and brainstorming sessions." The Clutch frontman admitted that "the languages of I.T., board votes, fundraising, networking, etc., were completely foreign," though he added, "I'm getting a better understanding of it, though."
To learn more about the Innocent Lives Foundation, go here.
Clutch will wind down 2017 with a winter U.S. tour that takes them and supporting acts Devin Townsend Project and The Obsessed right through New Year's Eve. The jaunt begins on Nov. 29 and the list of stops can be found at this location.
12 Shocking Crimes in Rock + Metal History