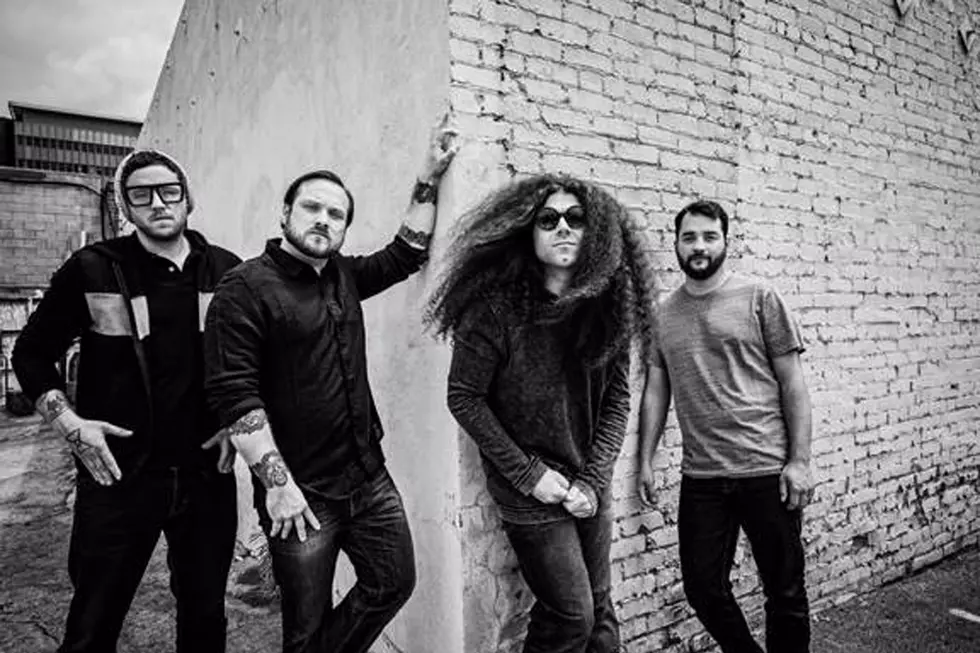 Coheed and Cambria Unveil Teaser Video Announcing New Album
Roadrunner Records
Coheed and Cambria fans rejoice! The band has begun work on their ninth album. The effort will be released later this year and marks the progressive rock group's first album with Roadrunner Records. It will be the band's first new album since 2015's The Color Before the Sun, which was their only non-conceptual effort to date.
The band announced the new album with a black and white teaser video, seen above. The clip shows the construction of an old school hockey mask, similar to the infamous one worn by "Jason Vorhees" in the Friday the 13th movies. A voiceover creepily reads the following lines:
Know now there is no time... 

Space, between the Well and unknowing 

Our story starts there

Well within our future

Yet far beyond our past

In a romance between a pair of unheavenly creatures…
Towards the end of the short clip the hockey mask is unveiled, with the words "Call Your Mother" chillingly written on it. Fans will have to wait and see if that's the title of the effort or possibly a song, but the album will be released later this year.
Coheed and Cambria will kick off their co-headlining tour with Taking Back Sunday in Miami on July 6. Check out all their tour dates here.
Coheed and Cambria's Albums Ranked