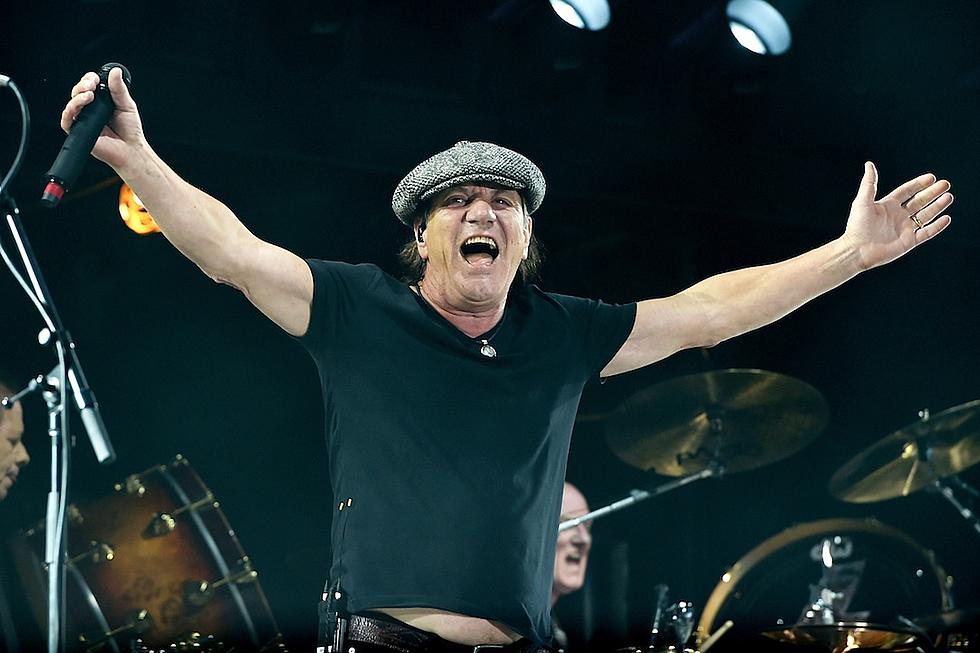 Engineer Mike Fraser the Latest to be Spotted With AC/DC Members at Studio
Kevin Winter, Getty Images
Fraser is a well known Vancouver producer, engineer and mixer, and in the photo, the ponytailed knob turner is seen on his phone while Johnson and Rudd look on clutching coffee mugs. According to Canadian journalist Steve Newton, the photos have been taken by Crystal Lambert, who has a nearby apartment and has been keeping watch on the activity going on with the AC/DC members. Fraser's credits are plentiful, but he was the engineer on AC/DC's Stiff Upper Lip, Black Ice and Rock or Bust albums.
It should also be noted that Chris Slade, who filled in during Rudd's absence on the last run, and Axl Rose, who stepped up when Johnson's hearing issues necessitated his exit, have not been spotted either.
While no official announcements have come concerning Rudd or Johnson's return to the band, the presence of Fraser makes it reasonable to assume that the group's time at the Vancouver studio is likely album related rather than the possibility of rehearsing for a tour. Stay tuned to see how it all plays out.
Where Do AC/DC Rank Among the Top 50 Hard Rock + Metal Live Acts of All Time?