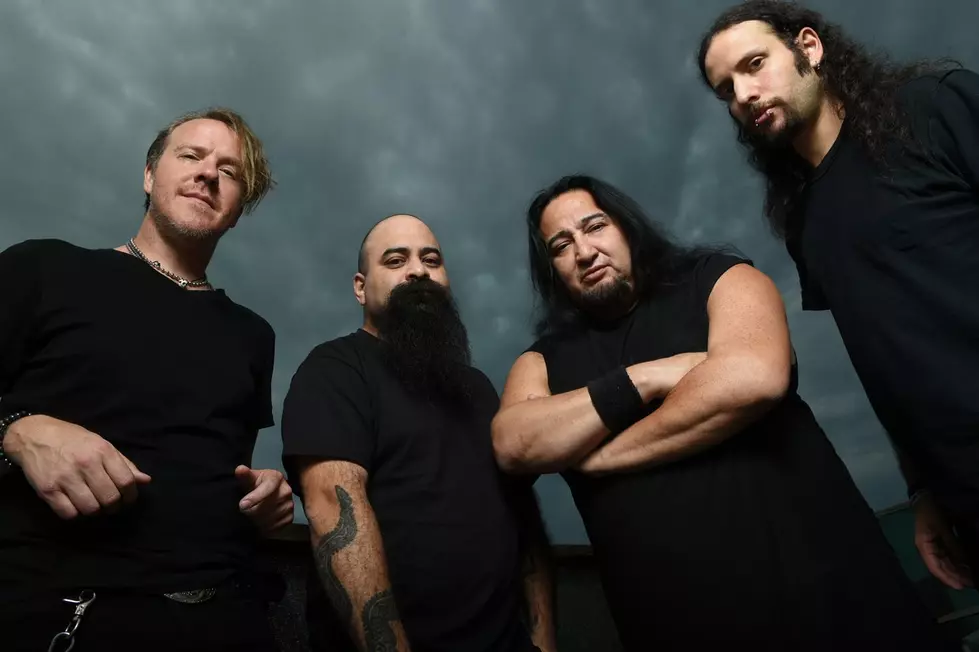 Fear Factory to Play 'Obsolete' in Full on Tour for Album's 20th Anniversary
Nuclear Blast Records
If you're a Fear Factory fan, life has been good lately. The band embarked on a 2015 / 2016 tour for the 20th anniversary of their sophomore record, Demanufacture, and the industrial powerhouse has plans to commemorate the 20th anniversary of their biggest selling record, Obsolete.
Speaking with Eon Music at Bloodstock Open Air on Saturday, Aug. 13, guitarist Dino Cazares confirmed these plans, stating, "For sure, 100 percent, it will happen," in regards to a tour to celebrate the record. He also added that Fear Factory will be releasing another new studio record, the follow-up to 2015's Genexus, as soon as the touring cycle for that album is finished.
"We'll have something new out by next year," Cazares added, continuing, "And then it will be coming up on the 20 year anniversary of Obsolete. 2018 is the anniversary, but we might start a little earlier [with the Obsolete shows] than that, we'll see." Excited for the upcoming shows, the axeman concluded, "That was out biggest record by far and I think it's going to draw a lot of people." 
Fear Factory had performed Demanufacture in full in Europe, but had doubts as to whether or not promoters would be interested stateside. The anniversary piqued enough interest and the band ventured out on a full U.S. tour in support of the landmark record earlier this year. This momentum will keep rolling with Obsolete, the group's only record to receive an RIAA certification of any kind, achieving Gold status and sending Fear Factory inside the Billboard 200 for the first time in their career. Every studio album since has charted inside the Top 100.
100 Metal Facts You May Not Know
10 Insane Onstage Accidents