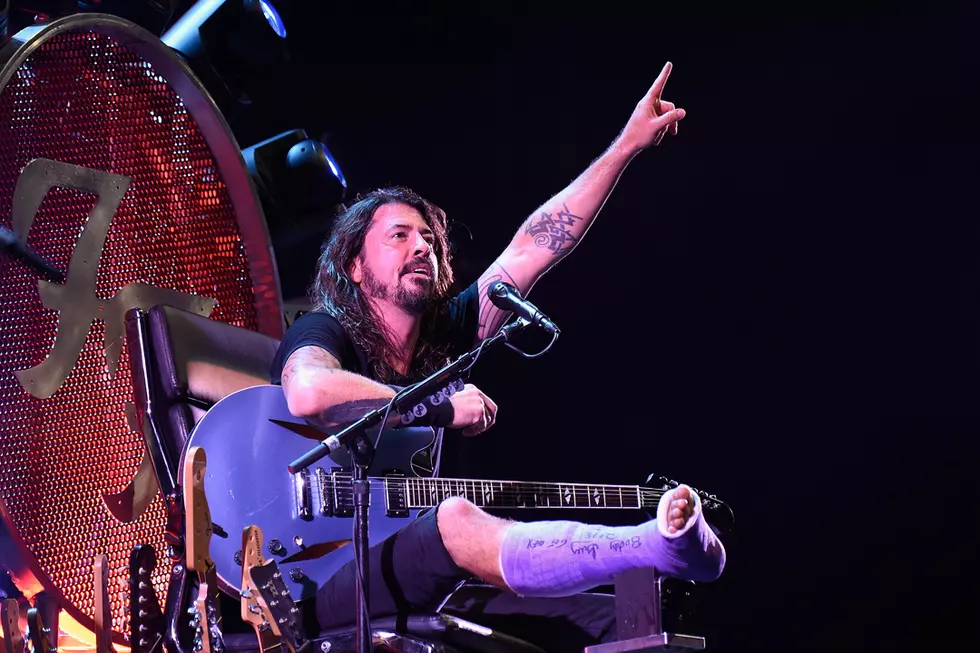 Foo Fighters Reach Settlement Over Tour Lawsuit
Kevin Mazur, Getty Images
In June earlier this year, we reported that legendary rockers Foo Fighters filed a lawsuit against Lloyd's of London regarding their tour cancellation as a result of the tragic terrorist attacks in Paris, France in 2015 in addition to earlier cancellations forced after frontman Dave Grohl broke his leg. After a four month battle, an undisclosed settlement has been reached.
As Billboard reports, the two-part claim was dismissed and signed by U.S. District Judge Manuel L. Real in Los Angeles. The Foo Fighters were not only attempting to recoup damages from the cancellations through multiple Lloyd's of London insurers, but the brokerage firm Robertson Taylor as well.
One part of the complaint pertained to the nixed stops in wake of the Paris attacks, stating, "Foo Fighters reasonably expected that the Terrorism Policy would provide them coverage for the four November 2015 performances, which were necessarily canceled as a direct result of terrorism." The band also insisted that not a "single penny" came their way as a result.
Regarding the canceled gigs stemming from Grohl's broken leg, the complaint read, "After paying certain amounts owed under the Cancellation Policy for four of the canceled performances, [the insurers] began searching for ways to limit their payment obligations on the other three performances, including the two Wembley Stadium shows, which represented the largest potential gross income."
When dates were later made up, the insurers then backtracked and deemed the canceled dates as "rescheduled," altering the route taken for compensation through insurance.
See Which Foo Fighters' Albums Landed on the Top 90 Hard Rock + Metal Albums of the 1990s
10 Awesome 'Good Guy' Grohl Moments