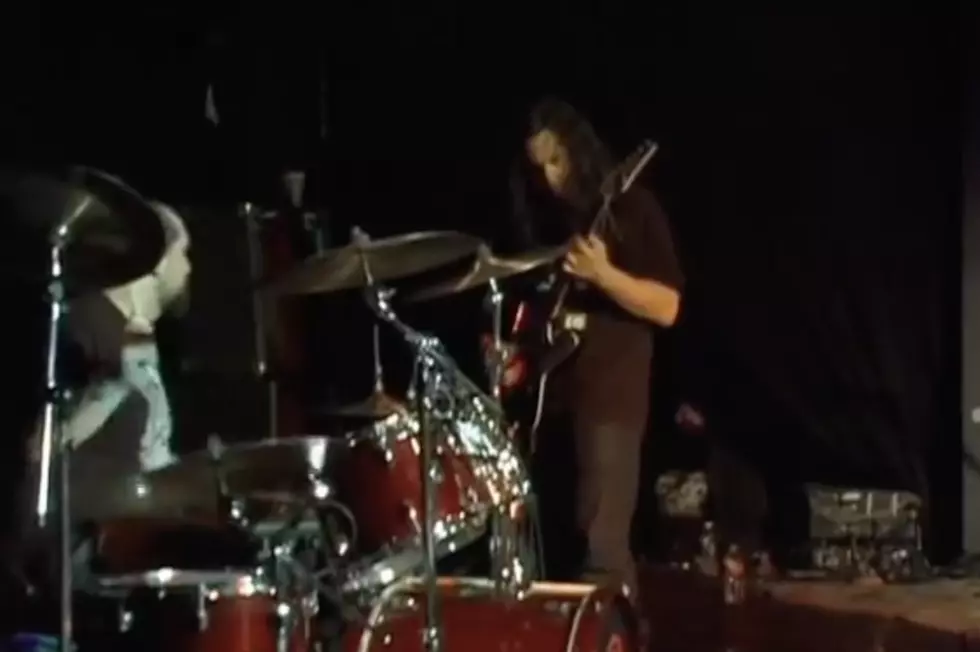 Former Anal C–t Guitarist Josh Martin Dies in Mall Escalator Accident
YouTube: KILLTHATCATofficial
Josh Martin, former guitarist for grindcore outfit Anal Cunt, has reportedly died after falling from an escalator at the Providence Place mall in Providence, Rhode Island.
The guitarist (aged 45 or 46 per various sources) was not named in the initial wave of local reports, but Vanyaland claims to have confirmed that the man who fell in the accident was indeed Martin. WPRI reports that one eye witness says they saw the victim "clowning around and riding the rail of the escalator." Meanwhile, Providence Police Chief Hugh Clements told WPRO-AM (via The Boston Globe) that the man fell one floor on an escalator that extended from the movie theater level to the food court and hit his head, sustaining injuries. The incident happened before 11PM ET on Monday (May 28).
Martin was a member of Anal Cunt from 1996 through 2001 and rejoined again from 2006 until the band's dissolution in 2011 following the death of founder Seth Putnam. He was also a member of Impaled Northern Moonforest with Putnam as the band spoofed black metal with acoustic guitars and knee slaps for instrumentation. Martin played guitar in Adolf Satan, a sludge act who release one full length record in 2004 and pulled double duty on guitar and vocals in Failure Clinic, his most recent project.
Martin made headlines back in November for heckling Gene Simmons at a ceremony where the rocker was given a key to the Rhode Island capital. Simmons, irked by the heckling, entered the crowd to confront Martin, who wound up being ejected by security.