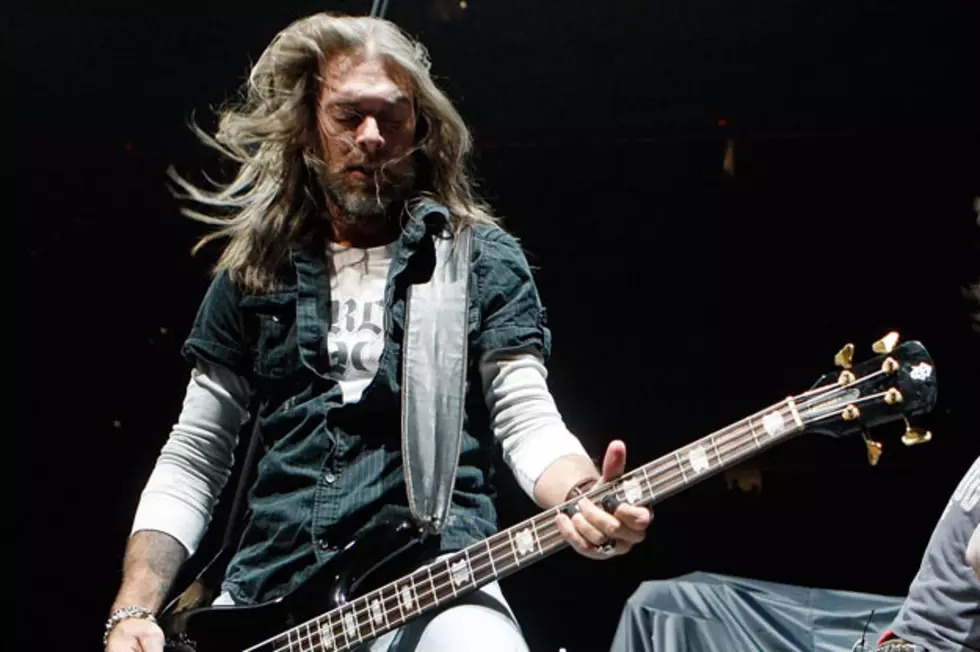 Former Pantera Bassist Rex Brown Owes $450,000 in Back Taxes
It's Tax Day, which means you might not be in a very good mood right now. But cheer up, because even if you're writing the IRS a check this year, chances are you don't owe anywhere near as much as former Pantera / Down bassist Rex 'Rocker' Brown.
As part of a story on the way fluctuating income can take a unique toll on musicians' tax liabilities, USA Today told the sad saga of Brown, who owes $450,000 in back taxes and penalties. As the paper puts it, the bassist is "the least famous person in most bands," which means limited opportunities after the band breaks up — which is exactly what happened to Brown, who's playing in a new band called Kill Devil Hill with former Black Sabbath/Dio drummer Vinny Appice.
While Kill Devil Hill are getting ready to release their first album, Pantera's back catalog is still selling, and the IRS can seize his portion of the royalties from releases like the upcoming deluxe reissue of 'Vulgar Display of Power.'
It's got to be a drag, but hey, Brown can thank his lucky stars that he isn't Murphy Karges, who has to deal with being the bassist for Sugar Ray and owing nearly $60,000 in back taxes. Things can be worse.