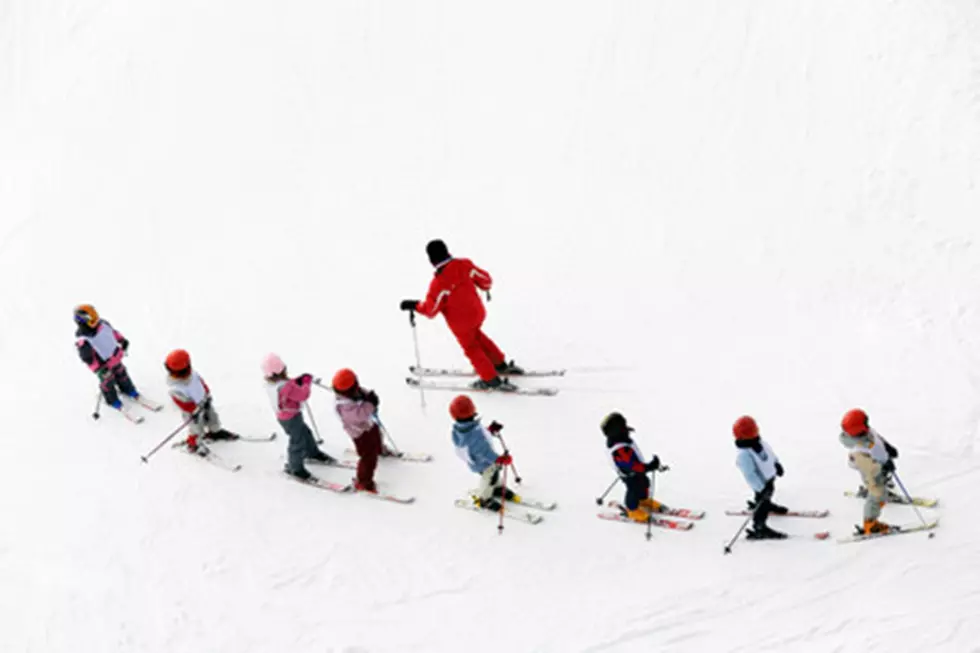 How Some Montana Ski Areas Are Approaching Coronavirus Concerns
Image courtesy of Getty Images
What to do with so much extra free time and such limited choices on recreational activities.
Naturally, skiers and snowboarders are going to want to take advantage of some late-season action on the slopes. Here is information we received from four ski resorts in our region as of WEDNESDAY, MARCH 18.  Please  keep in mind that conditions and policies can change at a moment's notice and you should definitely call or visit websites before planning an outing.
Here are messages from Lost Trail Powder Mountain, Snowbowl, Big Sky Resort, Blacktail and Lookout Pass:
LOST TRAIL POWDER MOUNTAIN RESPONSE TO COVID-19 OUTBREAK – CLOSED AS OF 3.18.2020
Dear Lost Trail Guests, Skiers and Snowboarders,
Since our last update, the COVID-19 impact has continued to accelerate. Lost Trail is committed to managing this situation with care for the well-being of our guests, employees, and community. We are continually consulting health experts and government officials to help inform our decisions.
Winter recreation, including skiing and snowboarding, is undoubtedly a wonderful activity for not only our physical health but also improving psychology surrounding difficult circumstances. We know you share in our sentiment that opening the slopes would be the escape many are looking for. We will get there, but today, it does not look prudent to open the ski area.
Lost Trail will continue to monitor the situation for possible openings at a later time period this spring. At this time, there are no details on when skiing and snowboarding can resume. We want to thank everyone that has made this such an awesome season and we are excited for future seasons at Lost Trail.
IMPORTANT SNOWBOWL COVID-19 VIRUS POLICIES – STILL OPEN
The safety and health or our guests and employees are of the utmost importance as we strive to keep our mountain open.
To do this we MUST heed the directives of the Health Department and the CDC.
Following the Health Department directive and to limit congregation and the spread of the virus, the Lodge and Last Run will only serve food and beverages for take out.
Eating inside whether purchased at Snowbowl or brought from home is not allowed at this time. Also there can be no lines for ordering or pickup—Social Distancing is very important. Please eat outside, on the slopes, on the lifts, in your vehicle or the parking lot. Use of the facilities will be limited to brief warm ups and use of the restrooms.
Enjoy recreating outside on the snow in Montana!
LOOKOUT PASS SKI AREA COVID-19 RESPONSE & ACTION ITEMS – STILL OPEN
As the Novel Coronavirus (COVID-19) begins to have an increased impact on our community, we feel it is important to connect directly with you to share more about the steps we are taking across our facilities to help our guests, our employees, and our community stay safe and healthy. The health and safety of our guests and employees has always been our top priority. This is a rapidly-evolving situation that we will continue to monitor. Please note that our facilities are open and we are running on our normal schedule, but we have implemented the following precautions to prevent the spread of the virus:
Our facilities are cleaned and sanitized daily as part of our normal course of business. Over the past few weeks, we've increased the frequency and extent of those cleanings.
We have created more space between tables in the lodge & in the Loft bar by removing seats and tables to create an appropriate buffer area between guests.
We have changed the self-service pizza & soup/chili service to now be exclusively served by our employees.
Lifts will upon request limit the number of people loaded onto a chair. So Guests do not have to ride with a stranger.
We are limiting the number of guests that will be admitted into our buildings at any one time. These include Food Service, Rentals and our Snowsports School.
NOTICE: Blacktail Mountain has suspended operations at this time.
It is with much consideration and a heavy heart that we suspend operations at Blacktail Mountain Ski Area.  As the situation has developed over the past week, we have weighed each piece of new information and ultimately decided to accept national recomendations to limit gatherings by closing our doors.  This is currently a suspension of operations not a full closure; time and conditions will determine what we do next. Please know that we are always acting with the safety and wellbeing of our staff and community in mind.  We thank you for your support and friendship and look forward to skiing with you again.