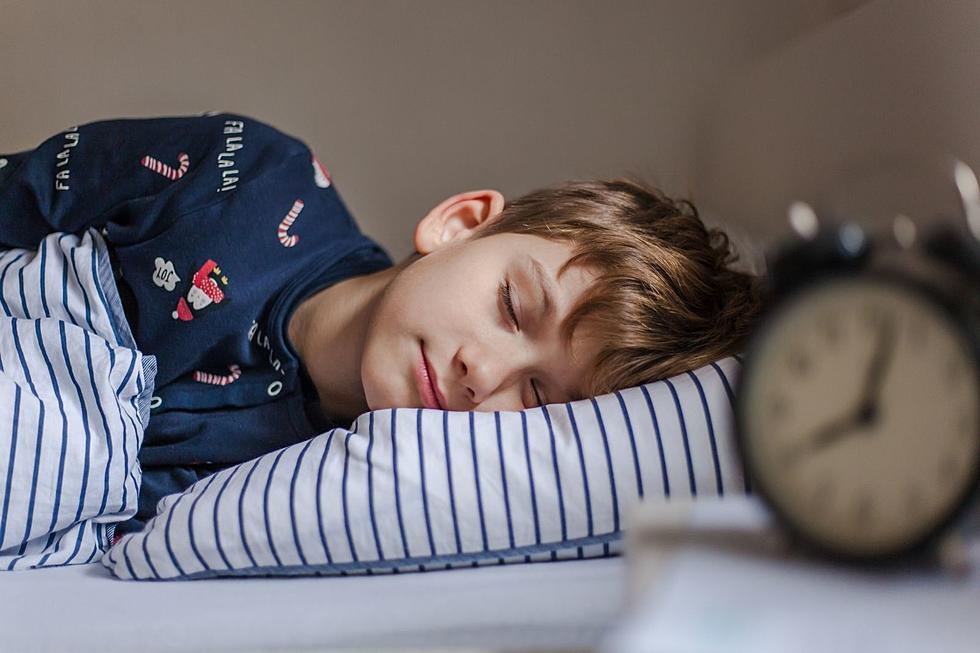 I'm Taking Suggestions for Getting My Kid to Bed Early for School
Photo: Canva
The sand is draining from the hourglass. Yep, summer break is almost over and the new school year is on the horizon. Here's a fun game to play around this time of year - throw out a number that would be your guess for the amount of friends you'll see post back to school photos of their kids on Facebook - and then you can count them up and see if you were over or under with your pick!
The biggest thing around our house as we count the days until it's back to class - is trying to get our six-and-a-half-year-old to get to bed at a decent time. The idea of building to a targeted bedtime by getting to bed 20 mins earlier every few days isn't exactly working like planned. She's always been a night owl and can't seem to fall asleep at a decent time unless it's been one of those days that just wears her out physically. She did kindergarten from the kitchen table last year - so she didn't have to get up terribly early because there was no need to get prepped, dressed, and catch the bus. We know it's going to be a bit of a rude awakening when the early wakeups start for school this year - so we're trying to find ways to get her to be ready for an earlier bedtime.
It seems like whatever we try to get her into bed early is met with flippin' and floppin', tossin' and turnin'. There was a KPAX story today that had some suggestions like limiting screen time before bed and certain light exposures. But I figure we're all one big group of friends around here.....so I thought I would throw the question out there to anyone that has gone through the same thing.
Enter your number to get our free mobile app
Do you have any tips or ideas when it comes to getting your kids into a new sleep routine? How do you tackle the school year when it comes to getting your kids out of summer mode? Use our mobile app to send us a message with your thoughts.
KEEP READING: 15 Natural Ways to Improve Your Sleep
LOOK: 30 fascinating facts about sleep in the animal kingdom
KEEP READING: See 25 natural ways to boost your immune system