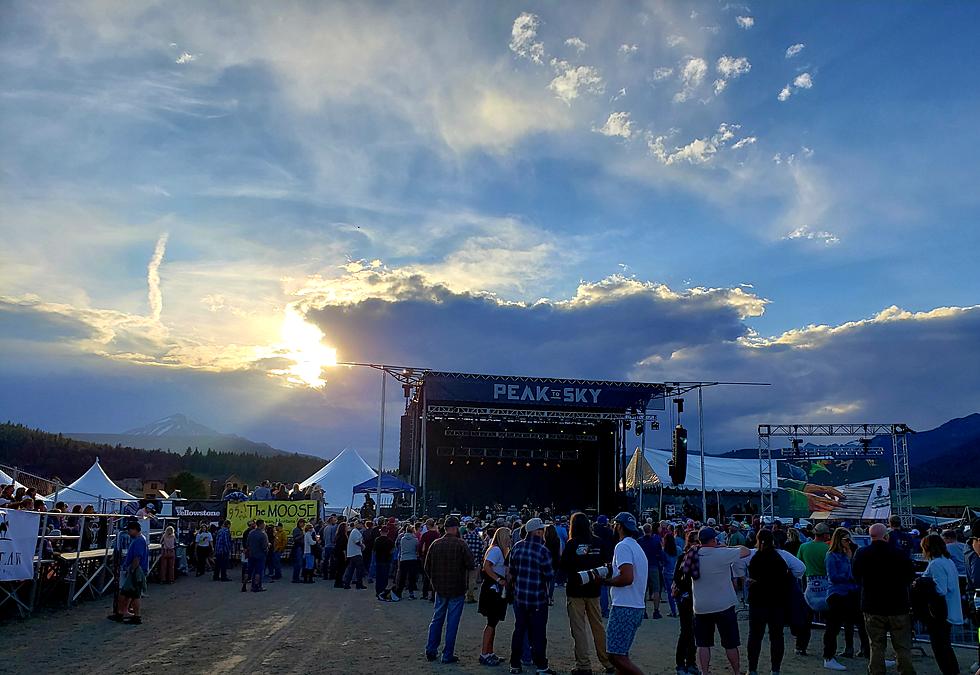 Inaugural Peak To Sky Festival Rocked Big Sky
The first ever Peak To Sky festival was held in Big Sky on Friday and Saturday (July 5th and 6th) and it did not disappoint! Eric Ladd, Owner and CEO of Outlaw Partners, explained that the whole thing came about when he ended up on a chairlift with Mike McCready and his wife Ashley O'Connor. He threw out the idea of a festival in Big Sky and McCready brought him back a list of names and said let's do it.
Hands down, Seattle's all female group Thunderpussy absolutely stole the show with their amazing talent and energy. They headlined Friday and joined the all star "Mike McCready & Friends" set on Saturday. The weekend was sold out with about 5,500 people in attendance at the specially created outdoor venue right in downtown Big Sky. It seemed like a lot of people were there to see Americana folk rock singer Brandi Carlile, attendees were seen actually weeping and singing along to her set.
The huge deal was Saturday night with Taylor Hawkins of Foo Fighters, Chad Smith and Josh Klinghoffer of Red Hot Chili Peppers and Duff McKagan of Guns n' Roses joining Mike McCready on stage as a full on cover band. They played songs from Van Halen, David Bowie, Queen, T. Rex, the Kinks, Aerosmith and Led Zep. Taylor Hawkins was on vocals most of the time, Brandi Carlile and Thunderpussy lead vocalist Molly Sides taking over other times. And guitarist Josh Klinghoffer even sang two songs, including Purple Rain, which closed the show. Naturally, Chad Smith and Taylor Hawkins had a drum-off midshow, which was pretty rad.
Two things I learned from attending: Josh Klinghoffer is so much more talented than I ever gave him credit for, he really blew me away, and I had no idea he could sing! And, Caspar Babypants is actually Chris Ballew of Seattle's Presidents of the United States of America. He played a show for the kids on Saturday morning, which we skipped because we weren't with kids, only to find out later that it was Chris Ballew, so we suck for not paying attention.
Here are some shots from soundcheck and the rail during a very wet, rainy show.