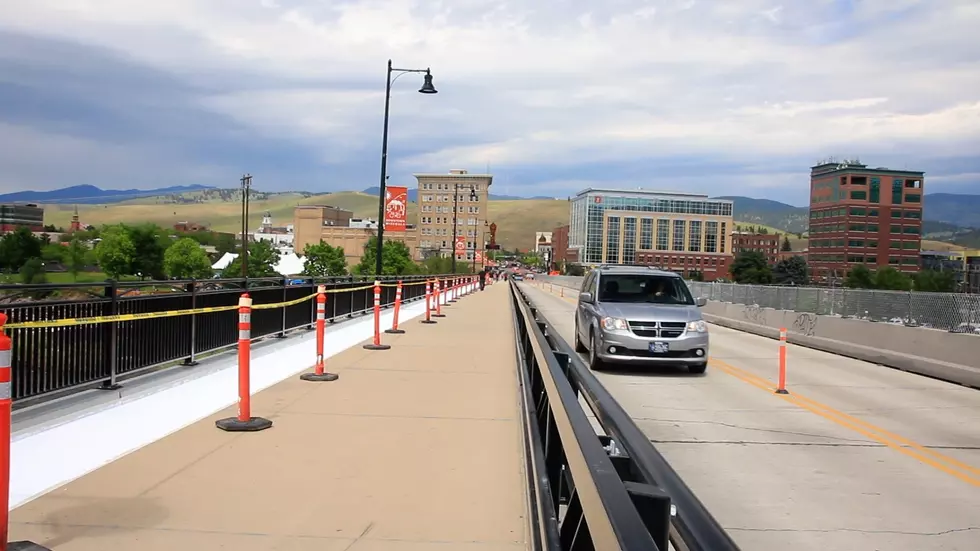 $17 Million Beartracks Bridge Project on Higgins is 'Nearly Complete'
Credit; Dennis Bragg, Townsquare Media
Missoula, MT (KGVO-AM News) - After several years and over $17 million, the Beartracks Bridge is considered nearly complete, according to Bob Vosen, Missoula District Administrator for the Montana Department of Transportation, who spoke to KGVO News on Friday.
Vosen said the project took a lot longer than anticipated due to a number of unforeseen challenges.
Beartracks Bridge Nearly Complete
"We had some unfortunate challenges within the project itself," began Vosen. "Anytime you do a remodel on a bridge, it's kind of like a remodel on a house, you have a pretty good idea what's going on. But when we 'pulled the sheetrock off' or you pull the concrete off you find some unexpected things. So we had many challenges there, but at the end of the day a great team, a good contractor, a great MDT staff, and even our consultant teams, everybody persevered, we made it through the challenging project in a challenging location, but man what a great result."
Vosen detailed just one of the complications that lengthened the project.
MDT's Bob Vosen said There were Numerous Complications
"We had no idea that we were going to experience some challenges as far as those products getting warm, and what we really found is it's tough on the furry friends' feet," he said. "We've painted those stretches white and we find that makes a huge difference. They don't retain the heat. The shared walk has been washed and painted again and I believe except for the fact that Sletten (Construction) is going to be around and doing some final finishing touches, it's the final little cleanup, but as far as impacting traffic we should be done at this point."
Vosen was understandably proud of the now nearly completed project.
"It has been a long haul, a lot longer than what we anticipated," he said. "We're really thankful to the community for all of the great support we've had on the project. You know, it was a challenging project and a much-needed project. I think we ended up with a great end result though, and it's a bridge that should serve the community for a long time into the future."
Vosen said the City will Make the Bridge Two Lanes as Part of Their Overall Plan
Vosen has received a lot of questions as to whether or not the bridge will be a four-lane or a two-lane roadway.
"It is four lanes today," he said. "The City of Missoula is working on their Higgins Avenue study and they do have plans to reduce it to two lanes. It seems a little challenging at first, but the city has put a lot of time and effort into the study, and MDTs (Montana Department of Transportation) have been involved with it as well. At this point, we have seen the bridge function as a two-lane bridge for a few years now and we haven't seen a large backup of traffic, so the Higgins Avenue Project is moving forward. It's a city project, not an MDT project, so I'm not exactly sure where we are with the project, but I know they're moving forward with it."
The structure was officially dedicated as the Beartracks Bridge on October 10, 2022, with a special ceremony and Pow-Wow at Caras Park.
10 of Missoula's Most Infuriating Intersections
Ever found yourself at one of these intersections and wanted to scream? We feel you.